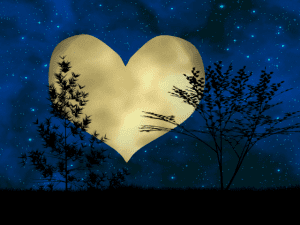 (Finally — a practical astrology forecast that EVERYONE can use, regardless of their Sign! Make sure you bookmark this page and come back — it could be the most useful thing I've written all month!)
Below is a listing for Void Of Course (VOC) Moon times and dates for the month of November (If you're unfamiliar with how useful the VOC Moon concept is, click here for more information). During the times listed, it is best to avoid starting or finishing any major projects or making important decisions. Make sure you print this off and keep a copy on you at all times while at work, because nothing impresses your boss like using Astrology to maximize your results, and it's always handy to have the Void Moon as an excuse for slacking off. It's like a permission slip from your astrologer! Of course, if you get caught goofing off when the Moon ISN'T Void… you're on your own, and if anyone asks, I don't even know you.
February is relatively free of those ridiculous day-long Voids that suck you down and hold you there like a polar vortex made of inertia instead of cold air. However, it's worth noting that the Moon will be Void of Course for the duration of the Super Bowl on Sunday, February 2nd. This could lead to some unexpected consequences, delays, or peculiar calls… so don't blame me if you lose your bet. I tried to warn you.
***
Here's your Void Of Course Moon listing for February 2014.
(All dates and times are calculated for eastern Time — "5 Hours West," as its friends in Greenwich England call it.)
Feb 2, 2014 11:34 AM Moon Trine Saturn V/C
(Moon is Void for most of Sunday: strange circumstances at the Super Bowl?)
Feb 2, 2014 11:55 PM Moon enters Aries
Feb 4, 2014 6:14 PM Moon Opposite Mars V/C
Feb 5, 2014 4:46 AM Moon enters Taurus
Feb 6, 2014 11:49 PM Moon Opposite Saturn V/C
(Mercury goes retrograde until the 28th. More on that HERE.)
Feb 7, 2014 1:44 PM Moon enters Gemini
Feb 9, 2014 4:08 PM Moon Trine Mars V/C
Feb 10, 2014 1:33 AM Moon enters Cancer
Feb 12, 2014 5:51 AM Moon Square Mars V/C
Feb 12, 2014 2:15 PM Moon enters Leo
(Full Moon on Valentine's Day! Click HERE for details!)
Feb 14, 2014 10:13 PM Moon Opposite Mercury V/C
Feb 15, 2014 2:26 AM Moon enters Virgo
Feb 17, 2014 12:04 AM Moon Sextile Saturn V/C
Feb 17, 2014 1:22 PM Moon enters Libra
Feb 19, 2014 4:52 PM Moon Conjunct Mars V/C
Feb 19, 2014 10:33 PM Moon enters Scorpio
Feb 21, 2014 5:10 PM Moon Conjunct Saturn V/C
Feb 22, 2014 5:12 AM Moon enters Sagittarius
Feb 24, 2014 4:25 AM Moon Sextile Mars V/C
Feb 24, 2014 8:50 AM Moon enters Capricorn
Feb 26, 2014 5:51 AM Moon Square Mars V/C
(Jupiter square Uranus is exact today. Freak Flags will be flying, and will be freakier than usual.)
Feb 26, 2014 9:55 AM Moon enters Aquarius
Feb 28, 2014 5:55 AM Moon Trine Mars V/C
Feb 28, 2014 9:52 AM Moon enters Pisces
Just in time for Valentine's… the Astrology Love Life Repair Workshop! Details HERE…

Questions about your birth chart, or astrology in general? Write me… I've got answers!
CLICK HERE to join the Oh My Stars Facebook Fan Page, and get exclusive content, a discount on a reading,additional material on each blog entry as it comes out, AND a free e-book!