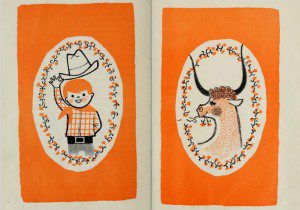 (This is a part of the "Astrology Of Love And Compatibility" series)
LR asks: (after a reading about her relationship) So, how compatible are X and I?
***
Astrology can be fantastically useful when it comes to describing how a person approaches life, and how the other people in your life see things. Transits can describe the fluctuations in a sex drive or a need for a relationship or where the temper will be at, and the birth chart can tell us the internal circumstances that nurture closeness or make it more difficult, and how each person in a relationship has fun, what they take seriously, and what they are comfortable with. No question, astrology is the best way I've found to help people decode each other and themselves.
But, compatible? That's just not as straightforward as you or I would like. You need to be aware of the style and language of the other person as well as your own, and you need to be prepared to accept that person on their own terms… and they need to be able to work with you on your terms.
For example: I have a retrograde Mercury in Sagittarius, conjunct my South Node. Sometimes the larger Truths I try to convey are couched in a metaphor.
If you have an American hairdryer or cell phone and want to take it with you on vacation to Europe, you'll likely need an adapter to get it to work with most European power supplies. You get the right adapter, you plug it in, and there you go — compatibility! Don't get the adapter and try plugging it in though, and see how far you get with making that call or drying your hair. Humans are a lot more complex than appliances, as anyone who has had a relationship with either can attest to. It's not really a matter of complete compatibility or none at all.
Of course, having Mercury retrograde in Sagittarius, sometimes the Really Big Truths require even further diversions and more elaborate metaphors. I assure you, though, I'm not doing it to be difficult or to obfuscate. Sometimes, from my perspective, life is just like that. For example…
I am told by several wise and reputable sources that the perceptions and expectations of young girls in life, but perhaps particularly in relationships, are permanently warped by a gang of miscreants commonly known as "Disney Princesses." This band of criminals, I am told, hijack the dreams and fantasies of women in training and in exchange give them unfulfillable ideals of what adult love is supposed to be like. Being neither a woman (in training or otherwise) and not having paid a whole lot of attention to Disney Princesses in my formative years, I don't feel qualified to comment on this.
Instead of Disney Princesses, I had Peter Parker, who had a girlfriend but whose calling in life was always interfering with his relationship. There was Clark Kent, who really never had time for his girlfriend at all until she got herself into trouble, at which time Clark would have to assume an entirely different identity to in order save her — then his girlfriend just ended up liking that other identity better anyway. And of course there was Captain Kirk, who was great at relationships… until it was time to leave for another planet and another relationship.
Yeah, come to think of it, there may be worse relationship role models than Disney Princesses.
Perhaps when it comes to relationship role models we should take our cues from one of my other childhood role models: Clyde, the hero of Jean Bethell's 1963 classic "The Clumsy Cowboy." To summarize: Clyde is a cowboy who just can't stay on a horse no matter how hard he tries. Rather than give in to the existential despair of being a cowboy unable to ride, Clyde takes advantage of a fateful encounter to build a relationship that had both meaning and purpose for both partners.
"Oh my!" said Clyde. "I can't ride and I can't walk. How can I go to town?"
Just then something went BUMP!
It was Daisy. Big, fat Daisy the cow.
Clyde looked at Daisy. He liked her.
Daisy looked at Clyde. She liked him.
"You are the one for me," said Clyde. "I know I can stay on you."
And off they went into town.
I hate to give away the ending, lest this should discourage you from finding and reading a copy of this classic guide to relationships, but here it is: the unusual pair of Clyde and Daisy wander in to town and end up foiling a bank robbery together, and no one ever makes fun of Clyde and his inability to stay on a horse again. Everyone is happy except for the bank robbers, who of course we aren't supposed to be cheering for anyway. Look where "following their bliss" got them! Stupid bank robbers.
***
So, in answer to your question, LR: You're at least compatible enough, given that you've made it this far. But, real, solid long-term compatibility? This will require you asking yourself a fairly serious question, and having the time and patience to wait for a solid answer to it:
Can you be happy being a cowboy on a cow?