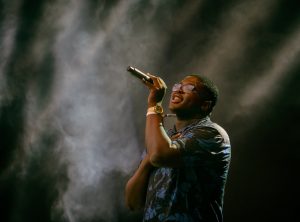 The following is a devotion from my message series 10 Steps to Freedom. I hope these devotionals help you experience lasting freedom in Jesus!
STEP NINE: day 3         
Fail forward and keep pressing on
Psalm 51 is a song of repentance in the life of King David after he was caught  in and called out on committing adultery with another man's wife, Bathsheba. King David was "man after God's own heart" yet he still struggled with sin. His key was to learn how to fail forward. Here are his own words:
Have mercy on me, O God, according to your unfailing love; according to your great compassion blot out my transgressions. Wash away all my iniquity and cleanse me from my sin. For I know my transgressions, and my sin is always before me. Against you, you only, have I sinned and done what is evil in your sight; so you are right in your verdict and justified when you judge. Surely I was sinful at birth, sinful from the time my mother conceived me. Yet you desired faithfulness even in the womb; you taught me wisdom in that secret place.
Cleanse me with hyssop, and I will be clean; wash me, and I will be whiter than snow. Let me hear joy and gladness; let the bones you have crushed rejoice. Hide your face from my sins and blot out all my iniquity. Create in me a pure heart, O God, and renew a steadfast spirit within me. Do not cast me from your presence or take your Holy Spirit from me. Restore to me the joy of your salvation and grant me a willing spirit, to sustain me. Then I will teach transgressors your ways, so that sinners will turn back to you. You do not delight in sacrifice, or I would bring it; you do not take pleasure in burnt offerings. My sacrifice, O God, is a broken spirit; a broken and contrite heart you, God, will not despise. Psalm 51:1-17
QUESTIONS FOR REFLECTION
What part of David's admission of guilt in Psalm 51 (the first paragraph) do you identify with the most?

What part of David's prayer for forgiveness and deliverance in Psalm 51 (the second paragraph) can you begin to pray regularly in your life?
You can read other devotional entries for 10 Steps to Freedom here.