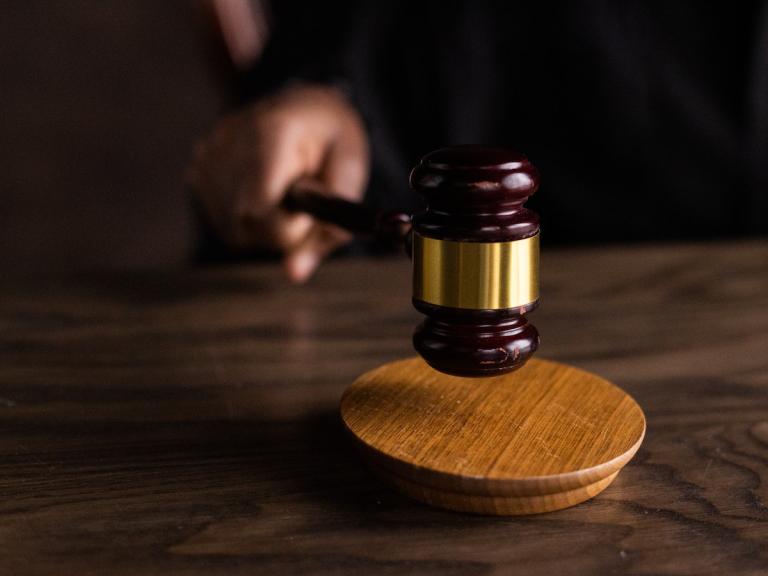 A Quebec judge recently ruled that Canadians have a "God-given" right to give someone the middle finger after he acquitted a man who was accused of harassing and threatening his neighbor. Neall Epstein was arrested outside his home in Beaconsfield, a suburb of Montreal, charged with uttering death threats and criminal harassment.
According to authorities, the target was Epstein's neighbor, Michael Naccache. The arrest was the final step in a series of disagreements between the two men over months. In his ruling, Judge Dennis Galiatsatos wrote that Epstein was not guilty and that it was "deplorable that the complaints have weaponized the criminal justice system in an attempt to exert revenge on an innocent man for some perceived slights that are, at best, trivial peeves." He continued, "To be abundantly clear, it is not a crime to give someone the finger."
Judge Galiatsatos added, in an apparent reference to the Canadian Charter of Rights and Freedoms: "Flipping the proverbial bird is a God-given, Charter-enshrined right that belongs to every red-blooded Canadian. It may not be civil; it may not be polite; it may not be gentlemanly. Nevertheless, it does not trigger criminal liability."
According to details from The Canadian Press, Epstein, a schoolteacher with two daughters, was arrested after returning home from a long walk. Earlier that day, Epstein and Naccache argued outside Naccache's house. Naccache testified that he had been doing renovation work on his front staircase when Epstein walked by his house, said something and gave him the finger with both hands. Naccache, who said he had been wearing earplugs then, claimed that Epstein had made a "throat-slashing gesture" and a "punching motion with his hand" as if he were challenging him to a fight.
Then, Naccache called the police, saying he feared Epstein would try to kill him. Epstein recalled the interaction differently, saying that Naccache was menacingly holding a power drill and yelling threats at him. Epstein denied making a throat-slitting gesture but said he yelled an expletive and acknowledged giving his neighbor the finger as he walked away. The judge rejected Naccache's allegations.
Naccache also accused Epstein of recording him, but the judge said it was the other way around. Epstein walked around the neighborhood with his phone in his hand. However, in his ruling, Judge Galiatsatos said Naccache had four cameras on the front of his home, dashboard cams in his parent's car, and a camera on his motorcycle helmet.
Epstein's lawyer, Joalie Jenkins, said Epstein was happy with the outcome but didn't comment further. According to the ruling, a prosecutor declined to cross-examine Mr. Epstein, saying it was "not in the public interest to do so," and asked the court to enter an acquittal. Audrey Roy-Cloutier, a spokeswoman for Quebec's prosecution office, said the case would not be appealed even though prosecutors disagreed with some of the judge's findings.
In dismissing the case, Judge Galiatsatos said he wished he could "actually take the file and throw it out the window," which he added would be the only way to "adequately express" his bewilderment that Mr. Epstein had been charged in the first place.