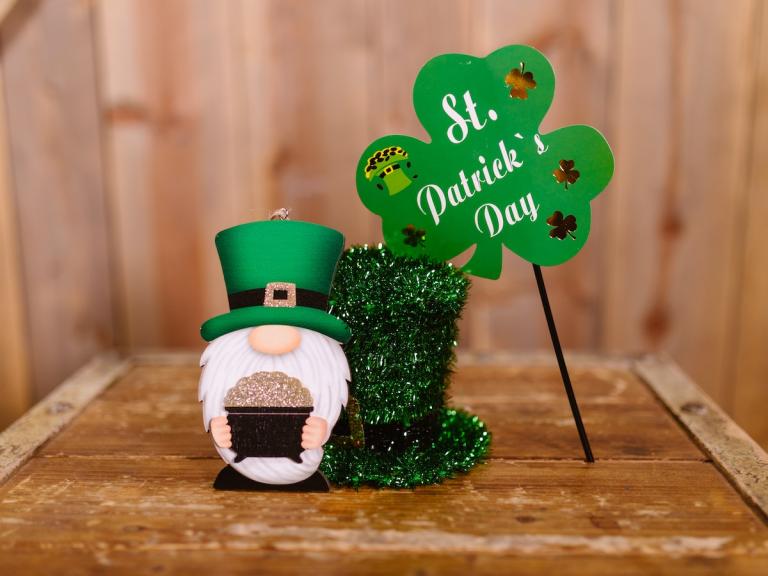 Celebrating St. Patrick's Day with parades didn't come from Ireland. Instead, they started and became popular in North American colonies many years ago. What began as a Catholic feast day and gained more appreciation with colonial celebrations is now one of America's most significant cultural holidays.
Over 31 million people in the United States claim Irish ancestry, more than six times the population of Ireland. As this group of people expanded throughout the centuries, so did American St. Patrick's Day traditions. For example, Chicago rose to fame for dyeing its river green, pub crawls, elaborate pageants, or long processions of marching bagpipers.
Americans are projected to spend $6.85 billion this year for St. Patrick's Day. However, not every city celebrating St. Paddy's Day is worth kissing the Irish for. WalletHub compared 200 of the largest cities across 15 key metrics to find the best place to celebrate St. Patrick's Day. Their data set ranged from restaurants and Irish pubs per capita to the lowest price for a three-star hotel on St. Paddy's Day to the weather forecast.
To determine the best places to celebrate St. Patrick's Day, WalletHub compared 200 of the most populated U.S. cities across four dimensions, including traditions, costs, safety and accessibility, and weather. According to WalletHub, the top 10 best places to go for St. Patrick's Day are Boston, Philadelphia, Chicago, Pittsburgh, New York, Reno, Santa Rosa, Naperville, Buffalo, and Boise.
Naperville, Illinois, and Overland Park, Kansas, have the highest percentage of an Irish population, while Hialeah, Florida and Brownsville, Texas, have the lowest rate. Regarding Irish restaurants and pubs, New York and Tampa are tied for having the most per capita, while El Paso and Oklahoma City have the least per capita.
As one of the biggest holidays in the U.S., St. Patrick's Day can bring a sizeable economic boost to cities but poses challenges. Safety is a significant concern. According to John J. McGlennon, professor of government and public policy at the College of William & Mary, St. Patrick's Day is popular in the United States because cities with sizable Irish populations in the 19th Century began the tradition of celebrating their heritage by holding an annual parade. The parades continue despite dramatically different demographics in cities that now include larger shares of Black, Latino, and Asian-American residents.
Since most major cities rely heavily on tourism, special events like parades and Chicago's tradition of dying the river green allow folks to gather in cities, book hotel rooms, and eat and drink at restaurants.
St. Patrick's Day is also conveniently located in mid-March when most of the country has no special event to celebrate during the otherwise somber Lent and the transition from winter to spring. To help citizens stay safe, many cities offer free rides through their police departments or in collaboration with Uber/Lyft. They strongly encourage "designated drivers" and promote bars and restaurants to be more vigilant in enforcing limitations on serving inebriated clients.