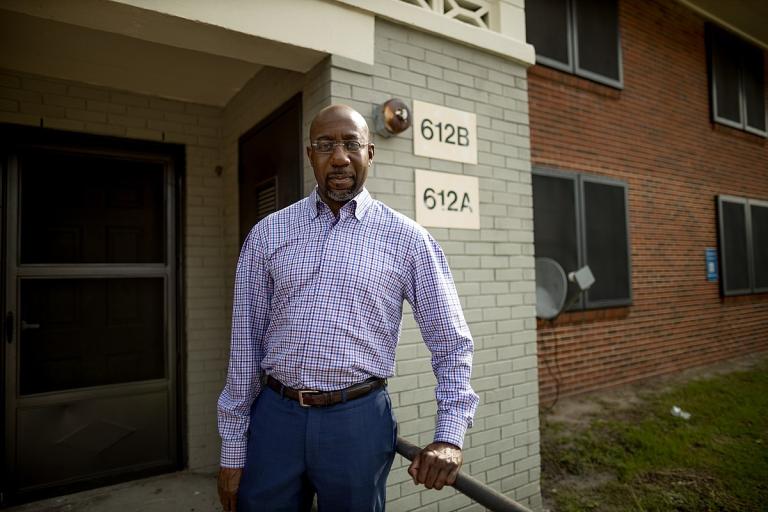 Sen. Raphael Warnock has been accused of heresy after he asserted that people could save themselves through works and without the need for Jesus in a now-deleted tweet. Critics quickly condemned the statement arguing the Bible clearly states no man can save himself.
"The meaning of Easter is more transcendent than the resurrection of Jesus Christ," Warnock said in a tweet on Easter morning. "Whether you are a Christian or not, through a commitment to helping others, we are able to save ourselves."
The Georgia senator, who served as the former pastor of Ebenezer Baptist Church in Atlanta where Martin Luther King Jr. preached, was criticized on social media by many conservatives and Christians.
Nationally syndicated radio host Todd Starnes tweeted, "Heresy spewed by a heretic."
The tweet generated an online discussion about the true meaning of the gospel and what the pastor was really saying. Some condemned Warnock's statement as opposing to Christian beliefs, while others fired back, saying the true heresy is "idolatry of a cult leader" like former president Donald Trump.
MSNBC host Joy Reid showed her support for Warnock before the controversial tweet was deleted. In response to former Trump attorney Jenna Ellis, who called it a "false gospel and heresy," Reid tweeted,
"This lady is literally calling the pastor of Ebenezer Baptist Church – The Rev. Dr. Martin Luther King Jr.'s church – a heretic. This actually happened today. Madame, I'm gonna take @ReverendWarnock's take, as a pastor and a scholar on the Word over yours, if you don't mind."
Ellis was one of the most vocal critics of Warnock's comments, tweeting multiple times about her issues with the Georgia senator's remarks.
"If Warnock's church were truly biblical and Christian, he would not be a pastor. His theology and practice is inconsistent with the Bible," Ellis said.
"You cannot be a genuine Christian without accepting what the Bible teaches. Truth is an exclusive concept. Anything contrary is false," Ellis added.
Following Warnock deleting his tweet, Ellis said, "He should delete Reverend in front of his name too."