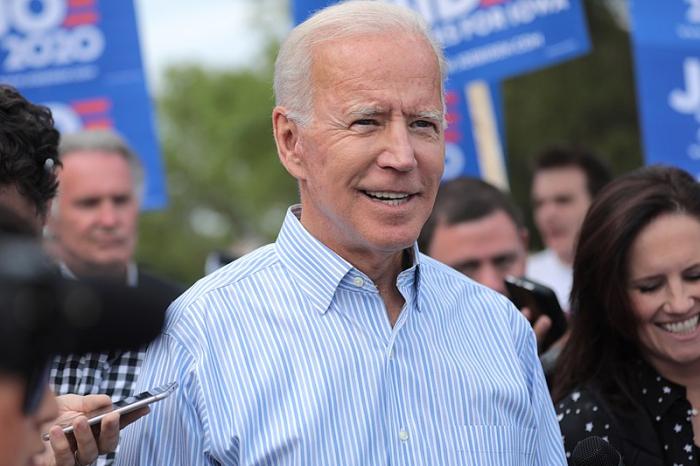 Philonise Floyd, the younger brother of George Floyd, said that President Biden called the family to let them know they were in his prayers during an interview on NBC's "Today."
This comes as the country anticipates a verdict in the trial of Derek Chauvin, the former Minneapolis police officer charged with murdering Floyd last summer.
"He was just calling. He knows how it is to lose a family member, and he knows the process of what we are going through," Philonise Floyd said. "So he was just letting us know he was praying for us and hoping that everything will come out to be OK. That is basically it."
White House press secretary Jen Psaki later confirmed the call. In a tweet, she said that Biden "spoke with the family of George Floyd yesterday to check in with them and also share that the family was in his prayers."
This is not the first time the president has reached out to the Floyd family. He previously spoke with them in the wake of George Floyd's death.
Biden, who has been following the trial closely, is supposed to address the case after the verdict is reached. The verdict is expected to come as soon as this week. On Monday, the jury began deliberations following the defense and prosecution made their closing arguments.
As the nation awaits the trial's verdict, local and federal leaders are bracing for potential unrest following the conclusion of the trial, the Hill reports.
White House press secretary Jen Psaki expressed that the Bien administration is engaging with Minnesota's elected officials and authorities and urges protesters to remain peaceful.
"Our objective is to ensure there is a space for peaceful protest, that we continue to convey that while this country has gone through an extensive period, especially the Black community, of pain, trauma and exhaustion as we have watched not just the trail but of course additional violence against their community over the past several weeks, it's important to acknowledge that and elevate that at every opportunity we have," Psaki said during a press briefing.
"We will continue to encourage peaceful protest, but we're not going to get ahead of the verdict in the trial," Psaki said.