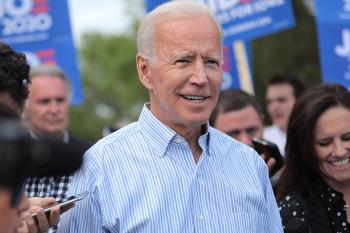 A professor at Virginia Wesleyan University has stepped down from his position after arguing on social media about those who voted for Democratic nominee Joe Biden. The professor, Paul Ewell, said that that they were "anti-Christian" and "anti-American".
The Hampton Roads based liberal arts college is affiliated with the United Methodist Church. They made a statement on Monday saying Ewell resigned as dean of the VWU Global Campus. They also accepted his resignation as professor of management, business, and economics.
"If you were ignorant anti-American, and anti-Christian enough to vote for Biden, I really don't want to be your social friend on social media," the professor was quoted as writing in the now-deleted Facebook post.
New articles about Ewell's resignation were noticed by Donald Trump. Trump retweeted the story, which generated thousands of comments and retweets. Alumni of VWU also got involved and threatened to stop donating to the school.
Ewell had told local news station WAVY that he authored the post in anger and expressed regret. He acknowledged that the post sets a "poor example" of "what a Christian should be."
"I have many Democrat friends, and I want to apologize for saying that I didn't want to be friends with them and for calling them names," Ewell was quoted as saying. "I am genuinely sorry for letting my anger get the best of me."