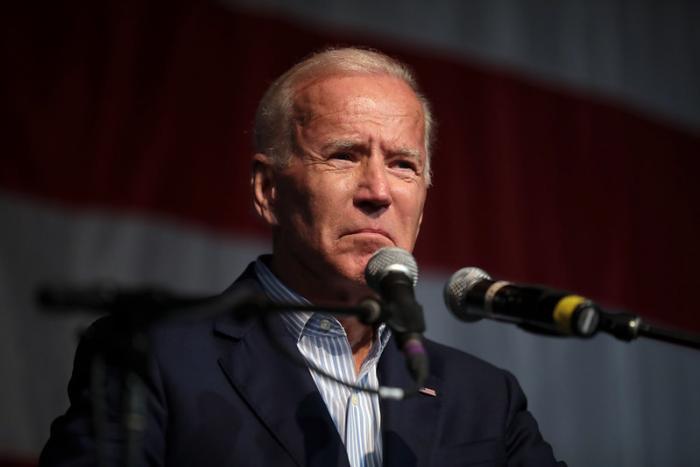 In a speech delivered at Philadelphia City Hall on Tuesday, former Vice President Joe Biden condemned Trump's confrontational response to peaceful protestors outside the White House to stage a photo op in front of a noble church.
"When peaceful protesters are dispersed by the order of the president from the doorstep of the people's house, the White House — using tear gas and flash grenades — in order to stage a photo op at a noble church, we can be forgiven for believing that the president is more interested in power than in principle," Biden said. "More interested in serving the passions of his base than the needs of the people in his care. For that's what the presidency is: the duty to care — to care for all of us."
Biden didn't hold back his thoughts on Trump posing with the Bible.
"The president held up the Bible at St. John's church yesterday," Biden said. "I just wish he opened it once in a while instead of brandishing it. If he opened it, he could have learned something."
He continued, "We are all called to love one another as we love ourselves. It's really hard work but it's the work of America."
On Monday evening, Trump walked from the White House across Lafayette Square to hold a Bible in front of St. John's Church, after peaceful protestors were cleared from the park.
The bishop overseeing the church criticized Trump for appearing for photos without praying or addressing the racial issues at the heart of nationwide protests. Other religious leaders have also condemned these actions.
The forceful dispersal began before the Washington, D.C., curfew had begun, a move that also been widely criticized from people on both sides.
In the Philadelphia speech, Biden expressed that George Floyd's death is a "wake up-call for our nation." Answering our biblical call to love one another would be a major step in our nation's healing. Ultimately, the vice president called for unity.
Watch the full speech in the video below.