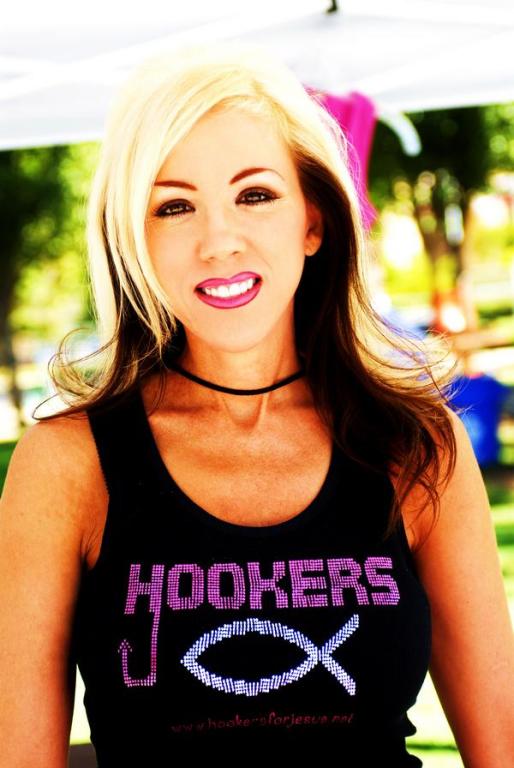 The Department of Justice (DOJ) is under scrutiny for issuing over $1 million in anti-human trafficking grants to less qualified organizations, according to a Reuters report on a whistleblower complaint.
The DOJ issued grants to two groups including Hookers for Jesus, a Nevada nonprofit and the Lincoln Tubman Foundation in South Carolina last year according to federal funding records.
The complaint was filed back in December by the union representing the employees. In that complaint, they asked the inspector general to look into whether politics played a role in how the grant money was issued, Reuters reports.
According to the whistleblower complaint, the Justice Department passed over to better qualified organizations, Catholic Charities of the Diocese of Palm Beach and Chicanos Por La Causa, in Phoenix Arizona, that have ties to Democrats or oppose Trump administration policies, Reuters reports.
The office in charge of the grants defended the decision, saying the awards were given on a merit-based system, in a statement to Reuters. They also said they tried to distribute the funding to as many states as possible.
Federal records show Hookers for Jesus received a 3-year, $530,000 grant to help victims of human trafficking in the Las Vegas, Nevada, area.
Hookers for Jesus is a Christian organization funded by former sex worker and sex trafficking victim Annie Lobert in 2007.
According to their website, the organization's vision includes, "providing spiritual, emotional, and physical wellness in the lives of those who have been negatively affected by human sex trafficking and the adult entertainment industry."
The nonprofit operates Destiny House, a one-year safehouse program for sex-trafficking victims and women who want to leave sex work, along with other outreach programs.
The organization is controversial for a number of reasons, including its strict rules in the safehouse.
The organization bans, "secular magazines with articles, pictures, etc. that portray worldly views/advice on living, sex, clothing, makeup tips," along with mandatory attendance to the organization's religious services.
Lobert denies claims that the residents are forced to attend service.
According to the staff manual, homosexuality is immoral according to copies obtained by Reuters through a public records request. This could violate federal anti-discrimination laws.
"This might be something that may be appropriate for our civil rights department to look at. Those are not facts or things that we would know ahead of time," Katharine Sullivan, Head of the Office of Justice Pograms told Reuters. The DOJ didn't have access to the group's manuals prior to the grant.
Those reviewing the nonprofit also said that Hookers for Jesus had little experience with male victims, minors or foreign victims of human trafficking.
Lobert also also dismissed these claims, saying to Reuters. "I really caution when someone says they are expert."
She expressed that the only way to have "true expertise" was to run a safehouse or to have been a victim of human trafficking.