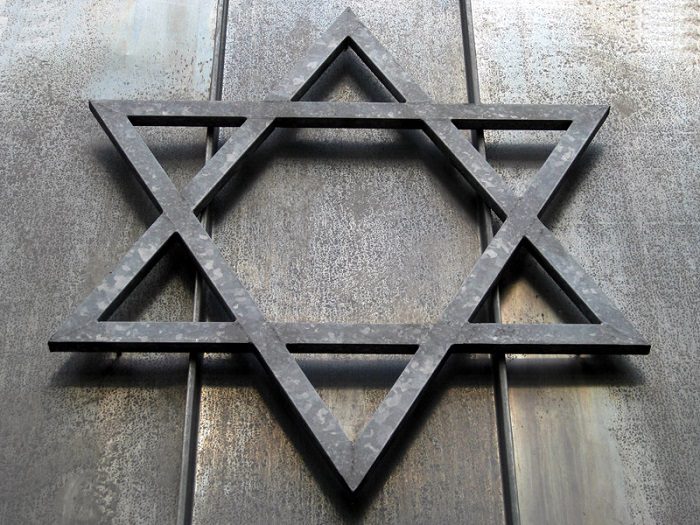 Anti-Semitism is on the rise at an alarming frequency.
"Kill all Jews" and "No Jews" have appeared on synagogues, Jewish graves and homes and school campuses, terrorising their targets the BBC reported.
Nearly a third of Jews avoid identifying themselves as Jewish publicly or refrain from carrying items that would identify them as Jewish in public due to threats of anti-Semitism according to a new poll by the American Jewish Committee.
The AJC surveyed 1,283 Jews living in the U.S that were over the age of 18. The study found that 31 percent of the respondents said they had "avoided publicly wearing, carrying or displaying things that might help people identify [them] as a Jew." Twenty-five percent of participants said they sometimes "avoid certain places, events, or situations out of concern for [their] safety or comfort as a Jew."
The results are coming at a time when the rates of anti-Semitic incidents are high. The Anti-Defamation League (ADL) says the rate of anti-Semitic incidents have doubled in the U.S. since 2015, a rate that is highly concerning.
Rabbi Terry Bookman, a nationally known Jewish leader, author and educator previously spoke with Beliefnet about some of the biggest challenges facing those in the Jewish community. He spoke in detail about the three obstacles plus one that currently prevent the growth of Jewish people.
The three obstacles that comprise the old agenda include anti-Semitism as a threat to Jewish survival, the Holocaust which is an outlook of anti-Semitism and the focus on victimization that we have to it, and Israel as a threatened nation – not Israel as a place for the Jewish people to return and thrive. The plus one is assimilation which again is seen as a threat, Bookman said.
It appears that the number of anti-Semitic attacks suggests that the problem is continuing. The ADL found that roughly the same number of anti-Semitic attacks occurred in the first half of 2019 that also took place in the first of 2018.
Just as there are bright forces in the world, there are also dark forces. Just as there is love, there is also hate. These are things that Bookman addresses head on.
"There is evil and hatred in the human heart. It's the ugly side of human beings," Bookman said. "We are for the most part good but we do have the other side within us and that's often triggered when there's fear and insecurity."
Unfortunately, we see in our world that there are anti-Semites because there are Jews, just as there are racists because there are people of color, just as there are misogynists because there are women in the world and people who are homophobic because there are gay people in the world. That's not going to change. However, we can be the change we want to see in our world. What's important is the tone of our society. We have to ask ourselves if we tolerate this kind of hatred or are we opposed to it, Bookman said.