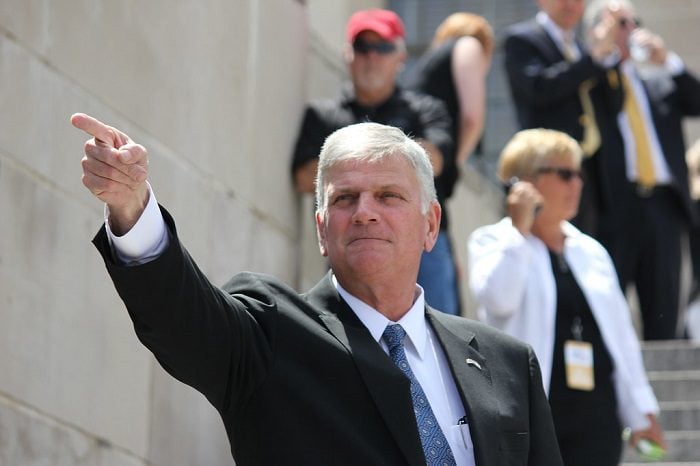 As impeachment inquiry hearings begin, Christian evangelist Franklin Graham asks Christians to pray for the president.
"This is a sad day for America," Graham said in a statement shared on social media. "Our politics in this country has hit a new low. Nancy Pelosi and her followers in Congress have weaponized the impeachment process. After two years of the Russia collusion hoax, now they've turned to this."
"In my opinion, asking another country to investigate corruption is a good thing — not a bad thing. This is just another attempt to tarnish and embarrass the President before the next election. We have so many problems in this nation that need to be addressed. Instead, the Democrats are fixated on only one thing — removing President Donald J. Trump from office," Graham also said.
His post went public as the impeachment hearings begin in Washington. Graham also said in the post that he will be praying for the president.
"Pray for President Trump today, for God to give him wisdom, protection, and guide each and every step he takes. I pray that he and Melania will sense the presence of the Lord through this unjust inquisition," he said.
This is not the first time Graham has called on believers to pray for the president. He did so during the 2016 presidential election. When Trump won the election, he said God has His hand in it.
This is also not the first time he has voiced his concern when it comes to politics.
In a CNN interview, 2020 Democratic presidential nominee Cory Booker dismissed sending "thoughts and prayers" to victims of gun violence as BS. Graham fired back.
Graham said that Booker "obviously doesn't know the power of prayer."
He also addressed the importance of America called on God in these dark times, saying that until we as a nation call on God for help in the human heart, "violence of all types will continue to escalate."