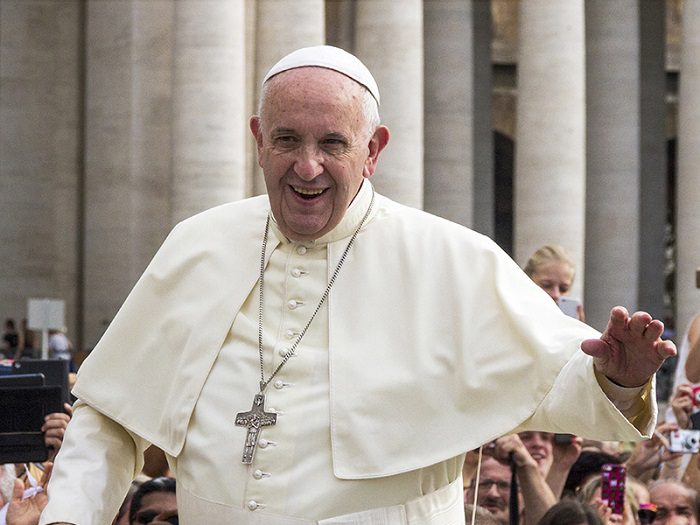 Pope Francis recently urged hairdressers, hairstylists and beauticians not to indulge in gossip during work according to the AFP.
During an audience in the Vatican he encouraged the invited group to avoid "giving in to the temptation of chatter that easily creeps into your work environment."
"Practice your profession in a Christian style, treating customers with kindness and courtesy, and always offering them a good word and encouragement," he said.
Pope Francis also told the cosmetologists that they should be guided by their patron saint, Peruvian Martin de Porres.
After spending just two years in primary school, Martin was placed with a barber/surgeon where he ultimately learned to cut hair and the medical arts, according to Catholic.org.
He is recognized as the patron saint of barbers and as a barber-surgeon in Lima, covered everything from haircuts to amputations and bloodletting.
"Each of you, in your professional work, can always act with righteousness, thus making a positive contribution to the common good of society," Francis said.
In 2015, Pope Francis opened a barber shop and washrooms for the homeless in Saint Peter's Square.
Haircuts are available on Monday, when Rome's other barber shops are all closed, with professional hairdressers volunteering and bringing along students from local beauty schools and sisters from religious orders, the Independent reported.