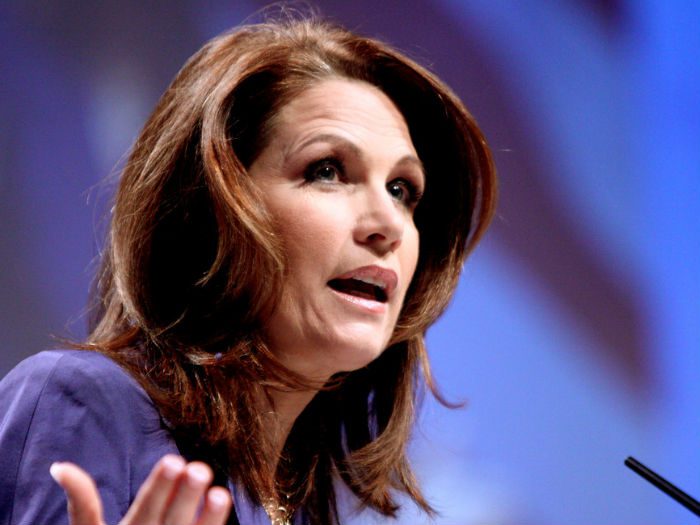 In a recent interview on the Olive Tree Ministries' radio show 'Understanding the Times,' the former congresswoman from Minnesota made a bold claim about the president.
Bachmann who is a regular on the radio show said Trump is "highly biblical" and "has had the courage and the fortitude" to stand up "where other Republicans wouldn't dare to stand up."
"…I would say to your listeners, we will in all likelihood never see a more godly, biblical president again in our lifetime," Bachmann said.
"So we need to be not only praying for him, we need to support him, in my opinion, in every possible way that we can."
The 2012 Republican presidential candidate is known for being an outspoken proponent of Christian values in American life. Bachmann cited the president's defense of religious freedom and Christians who have been persecuted overseas; his support of Israeli Prime Minister Benjamin Netanyahu's policies and his restrictions on transgender troops serving in the military.
In the interview, Bachmann also said that Trump has done more to advance the pro-life movement and the pro-life cause than any other president has ever done."
She even went as far as claiming that Trump has accomplished more than President Ronald Reagan, speaking to deregulation and a booming economy, all while dealing with the tremendous weigh of special counsel Robert Mueller's investigation into Russian election meddling hanging over him.
Ultimately, Bachmann prays that God will help destroy the "deep state" so that Trump can "expose the hidden deeds of darkness."
"This is how I pray," Bachmann said. "I pray according to the Scripture which says we need to pray to expose, to ask the Lord to expose the hidden deeds of darkness. And He has remarkable ways of doing this, where you can only say it's the hand of God who exposes the hidden deeds of darkness. And that's one way I would ask your listeners to pray, to please pray that God would expose these hidden deeds of darkness. And he does. Trust him, he will."
We want to know what you think!