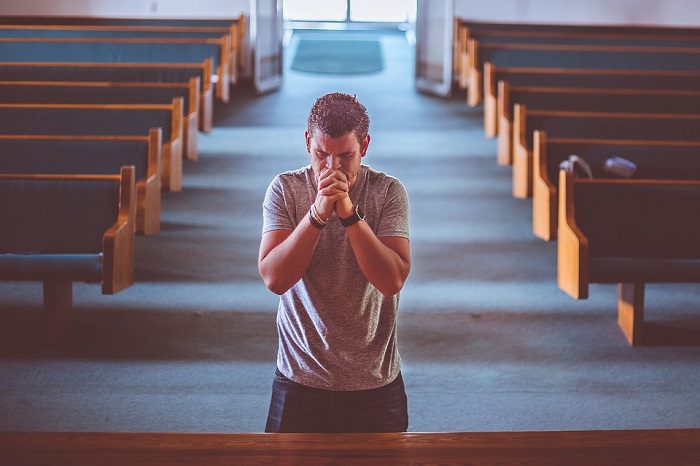 According to a new survey, the number of Americans who have no religion has risen 266 percent since 1991 the Daily Mail reports.
The religious 'nones' (those with no religious affiliation) are now tied statistically with the number of Catholics and Evangelicals.
People with no religion account for 23.1 percent of the U.S., while Catholics make up 23 percent and Evangelicals account for 22.5 percent, according to the General Social Survey.
These three groups now represent the largest religious groups in America.
This survey has been tracking American trends since 1972 so it offers a good look into the evolution of religion over more than four decades the Daily Mail reports.
The experts have several theories about why the number of 'nones' has risen so dramatically in recent decades, says Ryan Burge, a political science professor at Eastern Illinois University who analyzed the data.
"One of them is that many people used to lie about what they were," Burge told DailyMail.com. "Many people were (always) atheist or non-religious, but it was previously culturally unacceptable to not have a religion in America."
Another theory is that political ideologies about social issues has also played a role, with fewer Americans comfortable with the language of their religious leaders.
As a the number of "nones" has risen, the number of mainline Protestant Christians has fallen 62.5 percent since 1982, to now account for just 10.8 percent of the U.S. population according to the U.S. population, according to the survey.
A report from Pew Research revealed an interesting trend in attitudes towards religion. A growing share of self-identified "evangelical or born-again" Christians connect with the statement that it is more difficult to be a member of their religious group in recent years.
Some of this feeling was attributed to the fact that the country is becoming more secular, with our nation's attitudes and activities having no religious basis.
Alternatively, 31 percent of religious "nones" say it has become easier. Additionally, Pew found that many surveyed believed Christianity was losing its influence in America.
Almost 72 percent of survey responders believed that religion's influence in American life is waning. Those who identified with this statement also indicated that this downturn was not a good thing.
In a country founded upon many Christian principles, these statistics are shocking. They mark a departure from the attitudes of our parents' generation.
We want to know what you think!