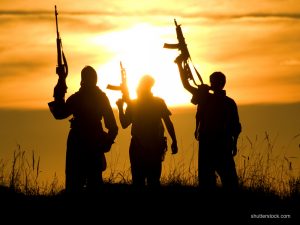 The attacks on two mosques in Christchurch, New Zealand have captured headlines around the world. The gunmen attacked Al Noor Mosque and Linwood Mosque in Central Christchurch, the largest city on the South Island of New Zealand. Prime Minister Jacinda Ardern has stated that the mass shootings were a terrorist attack and called Friday, March 15, 2019, one of New Zealand's "darkest days." Here are some of the basic facts of the deadly attacks.
Nearly 100 Total Casualties
The combined casualty total is just shy of 100. The attack on the Noor Mosque killed 41 people while the Linwood Mosque attack killed seven. One more person died at the hospital. There were also 48 people who were injured, and a number of the victims will need multiple surgeries. To handle the influx of patients, the Christchurch Hospital required the use of at least 12 separate operating theaters. Young children were among the casualties.
Explosives Found, Continually Shooting
Witness Mohan Ibn Ibrahim described the attack. "It's a big mosque and there were more than 200 people inside. The gunmen came from the backside. Gunshots went on for a long time. We had to jump the wall to escape. I saw lots of broken glass and bricks on the backside of the mosque." Another witness said the gunmen were "continuously shooting" for nearly 15 minutes.
To make matters worse, improvised explosives were found at the scene. They were attached to one vehicle, and several guns were found at both mosques.
Four Suspects
Four people have been arrested, but only three of them are strongly linked to the attack. A 28 year old Australian man named Brenton Tarrant has been charged with murder. Two others have been arrested for firearm possession, and their role in the tragedy is being investigated. A fourth man was arrested as a sort of precautionary measure, but New Zealand Police Commissioner Mike Bush said the fourth man may have had nothing to do with the incident.
Aiming For Notoriety
The shooter posted a manifesto claiming to be motivated by white supremacy and hatred for immigrants in New Zealand. In an unexpected move, he also livestreamed the event on Facebook. Since the attack, social media companies have been force to play a demented game of whack-a-mole as other users download, upload and share the gruesome videos. The gunman apparently wanted the notoriety social media would afford him.
The investigation into this brutal attack is still unfolding, but the world's thoughts, hopes and prayers are with the people of New Zealand on what is truly a dark day.