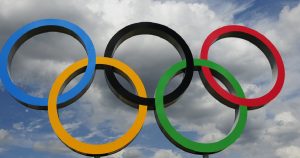 The roster of Olympic sports might be expanding with a very unusual addition. During the Paris 2024 Summer Olympics, classic sports such as swimming, track and field, gymnastics and basketball might be joined by the likes of surfing, sport climbing, skateboarding and, unexpectedly enough, breakdancing. Karate, baseball/softball, squash, chess, snooker and petanque also applied for inclusion in the Paris Games, but the short list only includes surfing, sport climbing, skateboarding and breakdancing.
Over 20 disciplines from federations recognized by the International Olympic Committee applied for inclusion in the 2024 Olympics, but few of them will make the cut. Those that do can officially call themselves an Olympic sport. The list of new disciplines, however, will be hampered by the decision of the International Olympic Committee and the Organizing Committees for the Olympic Games to cap the number of athletes allowed to participate in the Paris games at 10,500 people, a reduction from the numbers for the 2020 Olympic Games in Tokyo. This will hurt the chances of team sports such as baseball making the final cut for the 2024 Games.
Breakdancing would be a new addition to the Paris games, but surfing, climbing and skateboarding will be making their Olympic debut in Tokyo. Climbing would have two separate categories, bouldering and a mix of lead and speed climbing. Details about surfing and skateboarding are still sparse, but karate will also be debuting in Tokyo. The sport will, like climbing, feature two categories. One will be focused on katas, predetermined sets of movements that show off different techniques. The other category will be kumite, "fighting that involves punching and kicking." Also in Tokyo, baseball and softball will be returning to the Olympics after they were removed for the 2012 Beijing Games.
It is not yet certain if breakdancing will be added to the Paris Olympic roster, but a statement by the International Olympic Committee praised the list of additional sports suggested by Paris. "We are pleased to see that Paris 2024's proposal for new sports to the Olympic program is very much in line with the reforms of Olympic Agenda 2020," the statement read, "which is striving to make the Olympic program gender-balanced, more youth-focused and more urban."
Breakdancing was included in the Youth Olympics in Buenos Aires in 2018, but that does not guarantee that it will be elevated to the level of appearing in the full senior program. Unfortunately for Olympic hopefuls, they may have a long wait. More information may be released as soon as mid-March, but an official decision from the International Olympic Committee is not required until December 2020 after the Games in Tokyo. What that decision will be remains unknown, but it will certainly be interesting to hear what sorts of athletes will be competing for Olympic gold in Paris.