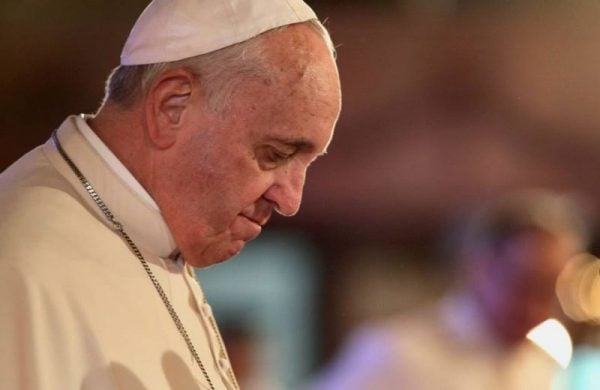 There is a modern exodus occurring in the Catholic Church. More Americans are leaving the Church behind than any other religion in the U.S. according to a new report.
About 13 percent of American adults are former Catholics – people who were raised in the faith but now have no religion, or converted to Protestantism or other beliefs, according to a survey by the Pew Research Center.
One of the big reasons former members of the church say they left is "inclusion." There are a growing number of people who don't agree with the Church's stance on homosexuality. Nearly half of American Catholics believe that the Church should recognize and accept gay marriage.
Dennis M. Doyle, a Catholic theologian and professor of religious studies at the University of Dayton says this attitude and the "culture wars" over sex before marriage and other choices that conflict with Catholicism – is a common reason people fall away from the Church.
"The secular world kind of grinds down the nature of religiousness and then with the culture wars a lot of outwards manifestations of religion seem to appear more extreme," Doyle told the DailyMail.
Another issue some have with the Church is with the structure and rules of priesthood. Sixty percent of Catholics say they think the Church should allow priests to marry and women to become priests.
"These have been very difficult issues for centuries in the Catholic Church," Doyle added.
Sex abuse and scandal in the Church is an undeniable truth that can't be dismissed as another factor in why Catholics are leaving the Church. Sex abuse scandal and cover-ups may have been enough to drive them away, Doyle said, though it's unclear how many have left the church for this reason.
The Pope so far has not yet responded to allegations made last month that he for years covered up sexual abuse allegations against a prominent US cardinal.
The latest sex abuse allegations, specifically those raised Archbishop Carlo Maria Vigano, a former Vatican envoy to Washington, have increased public pressure on Francis to resign to save the Church.
Doyle shared with the DailyMail that a bigger issue has been a large cultural shift in which churches are no longer the primary social opportunity and glue for Americans.
"If you go back to the late 19th and the first half of the 20th century, Catholics were immigrants and they were poor and there were great numbers of them and they were mostly in the cities and they had this subculture that held them together," Doyle said.
"As Catholics became more educated and affluent overall, and as they become more oriented to the suburbs and less this great sociological mass in the cities, there's been a lot of social changes taking place.