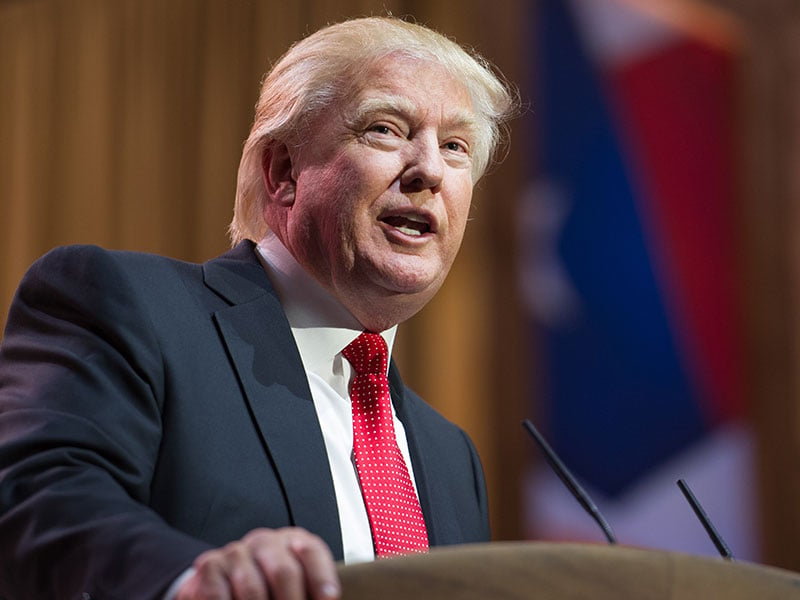 The United States might soon be prioritizing the resettlement of Christian refugees, President Trump said in a statement.
"They've been horribly treated," Trump said in an interview with Christian Broadcasting Network anchor David Brody. "Do you know if you were a Christian in Syria it was impossible, at least very tough, to get into the United States?"
When asked by Brody if he saw helping persecuted Christians abroad as a "priority," Trump promptly replied, "yes."
On Friday Trump signed an executive order that stated that the administration should "prioritize refugee claims made by individuals on the basis of religious-based persecution, provided that the religion of the individual is a minority religion in the individual's country of nationality."
This commitment to fighting Christian persecution and protecting religious liberty is not new for Trump. Early in his presidency, Trump lifted the spirits of Evangelicals when he made a strong appeal during the National Day of Prayer for a return to God and a restoration of religious freedom.
North Carolina pastor Andrew Brunson, who has been wrongfully imprisoned in Turkey since October 2016 on false accusations of spying and aiding terror groups, has been one of the major concerns for the Trump administration and an example of the Christian persecution they intend to fight. Brunson has been on house arrest since late July but is still not free to return to the U.S., venture outside his home or preach in his Turkish church.
The hope is that Brunson could be released at his next hearing on Oct. 12, and the Trump administration is working hard toward that end, imposing sanctions on Turkey and doubling down on tariffs. As a result, the Turkey lira, and in turn the Turkish economy, has suffered. In fact, the lira rallied last week on reports that Brunson's release was possible at this hearing, Financial Times reported.
Vice President Mike Pence has also been pushing this effort. Pence has recently been on a circuit of conservative Christian conferences discussing religious persecution in the Middle East. He addressed Christians United for Israel in July, spoke at Franklin Graham's conference on international religious freedom in May, and regularly incorporates the issue into his public statements.
Pence made it clear that the Trump administration is specifically focused on protecting Christians as part of its national-security agenda during a speech at the In Defense of Christians conference last Wednesday.
"Christianity is under unprecedented assault in those ancient lands where it first grew," the vice president said. "Across the wider Middle East, we can now see a future in many areas without a Christian faith. But tonight, I came to tell you: Help is on the way."
He specifically called out the "radical Islamic terrorists" who have perpetrated "vile acts of persecution animated by hatred for Christians and the Gospel of Christ."