Thousands of Texans, including the state attorney general and the governor, presidential hopeful Rick Perry, have sent a clear message to Wisconsin atheists who enjoy intimidating small towns into removing nativity scenes.
The message is the same from an American Legion post in Montana, a city council in Pennsylvania and a federal judge in Arizona: Go home!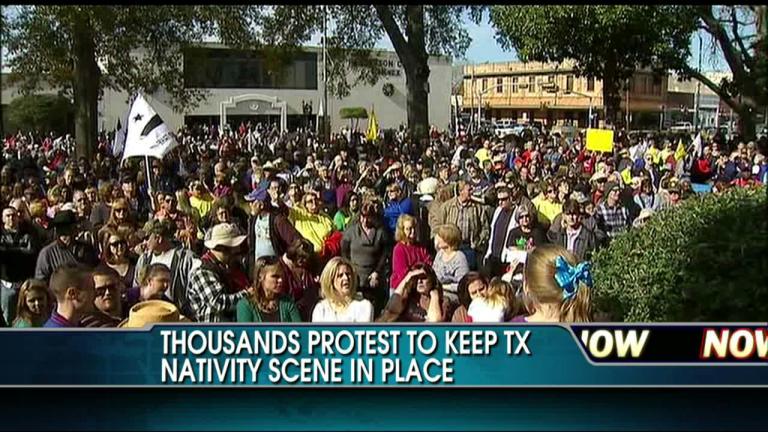 At least 5,000 Texans showed up at a pre-Christmas rally supporting Henderson County officials who have refused to comply with the group's demand that they remove a nativity scene from the Athens, Texas, courthouse lawn.
Texas Attorney General Greg Abbott said that if the Wisconsin atheists sue as threatened, his office would come to the county's defense. Texas' governor, Rick Perry, also said he would intervene to support the county, reported the San Antonio Express-News.
The governor's office "strongly supports the right of Henderson County to display a Christmas Nativity scene on public property," said Lucy Nashed, deputy press secretary for Perry's office. "We have fought the Freedom from Religion Foundation before and won. Our founding principles give citizens freedom of religion, not freedom from religion. Faith and freedom helped build this nation, and faith cannot and should not be removed from public life."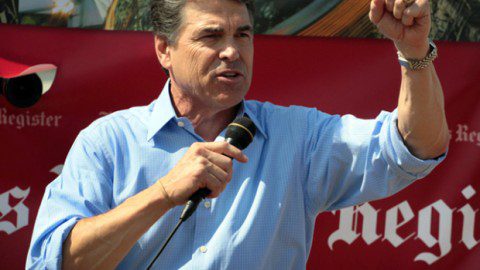 Last summer, the Wisconsin atheists attempted to block Perry from organizing a prayer rally at Reliant Stadium in Houston. That complaint filed in July alleging that Perry's "initiation, organization, promotion and participation as governor in a prayer rally" violated the  Continued on page 2