How proud these parents are when their pastor calls them up onto the platform to honor their son.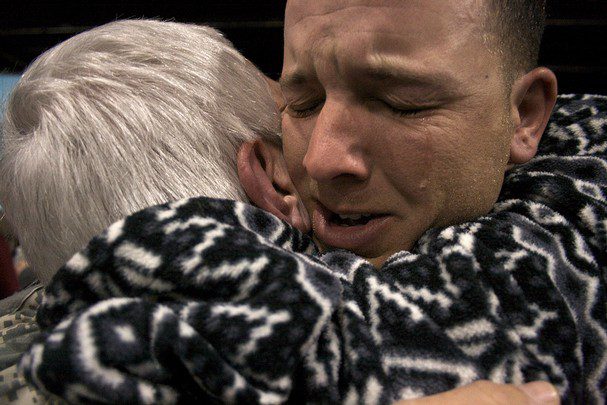 Through the wonders of technology — or so their pastor tells them — Mom and Dad's young U.S. Marine Corps sergeant, deployed in Iraq, is going to offer the closing prayer at the end of the Sunday morning worship service.
As they bow their heads with the congregation and hear their boy's voice — as he prays for them on Father's Day, both Mom and Dad wipe their eyes — trying to keep their emotions in check.
But then, after the sergeant says "Amen," they have a surprise.
He's standing behind them …