Crowned Miss World 2011, Venezuela's Ivian Sarcos not so many years ago yearned to become a nun.
Orphaned at age 8, she was raised by the Catholic sisters of the Congregation of the Sacred Heart in the rural town of Cojedes.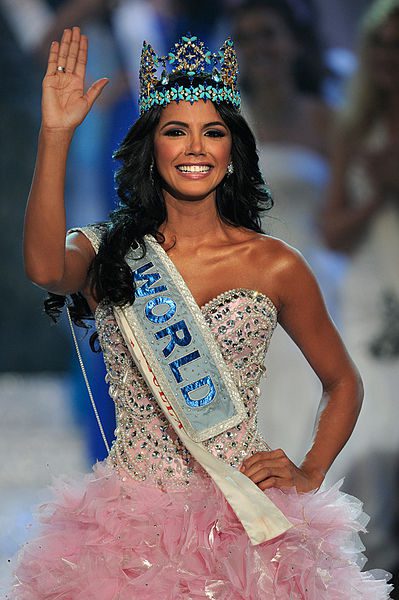 Sunday, the 22-year-old accepted her crown from U.S.-born Miss World 2010 Alexandria Mills and reflected on her long journey from a rural South America nunnery to the bright lights of the London beauty pageant.
Born in the village of Guanare, the youngest of 13 brothers and sisters, she lost both parents in separate car crashes as a third grader. For two years, her oldest brother tried to hold the family together, but reluctantly placed little Ivian with the nuns. She told pageant judges that her life's proudest moment was when she made her First Communion.
"My whole family was together that day, so it's a moment that I deeply appreciate," she said.
"My dream was to become a nun," the beauty queen told reporters. However, she instead decided to accept an opportunity to go to college, earning a degree in human resources.
Although the road to the Miss World title was not easy, she said believes it helped build her character as well as her faith.
"This has taught me that life, although it may be bad, doesn't have to end badly. Although I no longer have my parents it has taught me to be stronger," she told the Agence France Presse.
She wants to use her title as a platform to help others. "I am an orphan. I would also like to help the elderly and troubled teenagers. As many people as I can."
"I believe that the next Miss World should be a woman of responsibility and reason," she told judges. "Beauty with a heart."