"I was always praying to God, and thanks to God, He gave me the miracle of sending me these wonderful people," proclaimed Washington Nationals baseball player Wilson Ramos after security forces rescued him from kidnappers demanding millions of dollars.
A SWAT team of the Venezuela's National Guard and police rescued the 24-year-old Major League Baseball rookie catcher two days after he was abducted from his mother's home in that South American nation.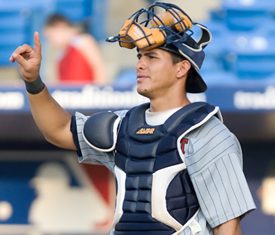 "The truth is I'm still very nervous, but thanks to God everything turned out well," Ramos told told the Caracas daily newspaer la Universal. He described a gunfight between his abductors and police in the mountainous region of Montalban. He told the Washington Post: "There were many shots fired. I could not do anything but get under the bed, to pray, to cry, and then I felt a great relief when I heard the police yell my name. That is when I responded, because I could not even speak.
"Being a step away from death is something that changes your life completely. It is something one cannot easily forget," Ramos told la Universal.
"This is beyond any comparison. I never thought I would go through something like this," he said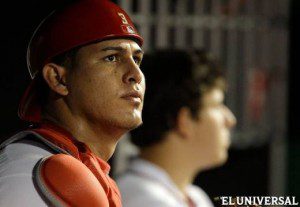 "Mike Rizzo, general manager for the Nationals, was also happy to hear the news. "Though details are limited and we have not yet talked directly with Wilson, we are thrilled with reports that he has been rescued," Rizzo said in a statement. "We greatly appreciate all the prayers and thoughts of all who have joined us in wishing for this conclusion to what has been a nightmarish 48 hours. We are eager to see Wilson and let him know just how many all over the world have been waiting for this news."
Kidnapping has become an increasing threat to the middle and upper-classes in Venezuela.
In the 113 games he played during his 2011 rookie season with the Nationals, Ramos had a .267 batting average with 15 home runs and 52 runs batted in.