Members of the football team stomped out of a Hartford, Connecticut, high school assembly when a pro-homosexual advocacy play featured two boys kissing on stage.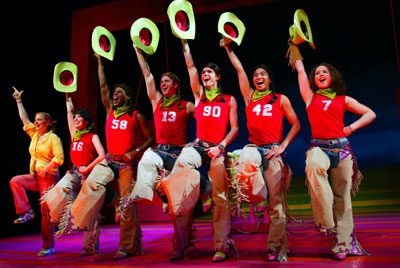 When the actors locked lips, reports Vanessa de la Torre for the Hartford Courant newspaper, "a piercing clamor rang through the auditorium.
"There were screams and loud voices and a bit of feigned or real disgust. Dozens of students, mostly male and a few in their Owls football jerseys, hurried out of their rows and walked out. A few jumped over seats to leave."
Principal David Chambers said the students had heard ahead of time that there might be same-sex affection in the play. Some asked to be excused. Chambers considered sending an opt-out letter to parents but decided against it.
In his opinion, he told the Courant, the high schoolers need to develop a "sense of empathy toward gays and lesbians."
"Our kids are not there yet," Chambers told the newspaper.
Teachers, administrators and a football coach had to keep the teens who walked out from leaving the school building.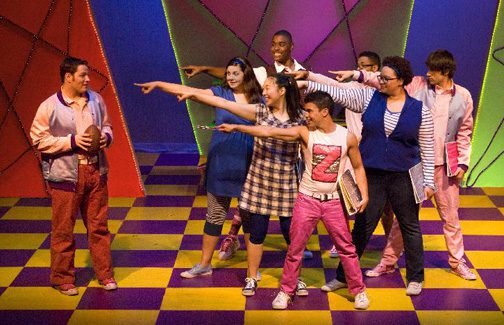 "Even though it's kind of chaotic, kind of wild and crazy, I see it as very successful," Chambers said. "Our kids never deal with this, they keep it inside, and that's that nervous energy. That's why they walked out."
It apparently did not occur to him that some of the kids had moral issues with the scene — believing that glorifying same-gender romance is wrong. Chambers' intent was to wear down the students sense of disgust and discomfort with viewing homosexuality on stage.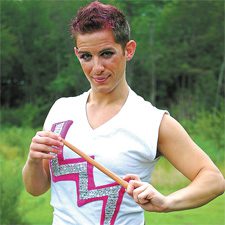 Before the afternoon was over, Chambers had at least one angry Christian parent in the Hartford Public High School main office, furious that the school would promote something that their family did not condone. Other parents took their students out of school early. Another school official, Adam Johnson, "said his office phone was ringing. A lot," reported the Courant.
The homosexual kiss was part of a musical called "Zanna, Don't!" about a reverse world in which heterosexual people are outcasts and the most popular boy in school is the flamboyant homosexual star of the chess team. At one point in the play, he admits to liking the football captain, who admits to being a "closet heterosexual."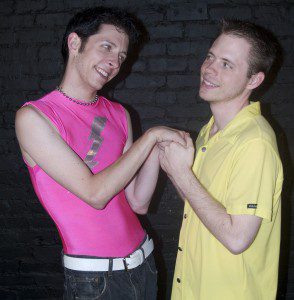 The play was brought to the school by members of Leadership Greater Hartford's Quest, "a program for professionals that develops leadership skills, put forth 'Zanna' as an anti-bullying community service project that helps lesbian, gay, bisexual, transgender and questioning youth," reported the Courant. "In a partnership with the nonprofit True Colors, one Quest team raised $10,000 to show the musical three times at Hartford High this month. The Knox Foundation and the Samuel Roskin Trust at the Hartford Foundation for Public Giving gave sponsorship money."
"It's not an easy subject to approach, so we're trying to make it easy for school administrators, local nonprofits, community groups," said Louise Provenzano, a marketing and strategy consultant in the Quest program. The message for the Hartford teenagers is "diversity, inclusiveness, compassion."
The Courant reported that the students' reception to the play was less than positive:
Many settled into their seats and tried to listen to the musical's dialogue and glittery songs, despite competing chatter in the back. "I like that scarf!" one boy shouted at the chess king.
The Family Institute of Connecticut condemned the incident, and called for a protest of the school's decision, calling it "an outrageous attack on parental rights."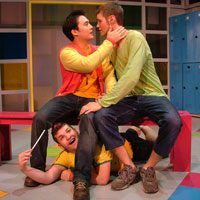 A bill introduced earlier this year by Republican State Senator Kevin Witkos would have mandated that parents be allowed to opt out their children from sexuality instruction in schools, however it never made it to the floor for a vote.
"We will fight for it again next year and every year until it is passed," said the family institute.
After a the incident was described on the LifeSiteNews website, reader response was unanimously critical of school officials.
"This goes beyond tolerance for people with same-sex attraction," objected a reader identified as Michael L. "This is demanding approval of a homosexual act. I predict this will backfire in the worst way for those responsible."
"This is one more example of how parents can simply not trust the public schools when it comes to teaching their children about morality and sexuality," wrote a reader identified as Sunshine. "They knew this would offend Christian students and their parents, but went ahead without notifying parents in advance. This school is encouraging young people to experiment with a lifestyle that is dangerous and immoral. I can't believe such things are happening in America. When will this nightmare end?"
"Uh, yeah, sure, it was just "nervous energy" that made them walk out. Whatever. You keep telling that to yourself, Mr. Chambers. There is one good thing about this story: if so many walked out, it means those people have a conscience that still works," wrote Veritas.
"Do you think Mr. Chambers will tell his students that life expectancy for a 20-year-old practicing homosexual is 8 to 20 years shorter than that for non-homosexuals males? I would not bet on it," wrote Allan D.
"I have a suggestion. Since Chambers thinks "a release of students' inner conflict about homosexuality" is good, why not make a play educating the public on the destructiveness of the LGBT lifestyle? That will sure elicit that 'reaction of disgust' which he thinks is 'a good sign.' The play would be nonfiction, too!" wrote "John John."
"Some effort should be made in that community to methodically (and fairly) hold public hearings and form tribunals," wrote Raymond Peringer. "Run a public notice in the paper, and get the process started. It may not be possible to actually execute whatever judgment is reached, but it is important to at least keep in the community awareness that the common law of immemorial community standards is a foundational legal principle, while provocative and disruptive behavior does not necessarily have such a status."
"David Chambers said that he had considered sending an opt-out letter to parents before changing his mind," wrote Theresa Henderson. "This man is another of those cowards so frightened by homosexual activists he changed his mind about informing parents. It may come as news to this 'educator' but the home is the first and most important phase of education. The state has no business in the dining rooms of the nation. The state is there only to collect money for education, to set teaching and examination standards. Sex and family life are out of bounds for public school teachers."
"I applaud the young men that got up and left the show," wrote Jacqueline. "It shows courage to stand up for what is right. Instead of sitting by silently and being forced to accept views they do not agree with, they stood up for their on beliefs and convictions. Real men stand with courage for what is right."