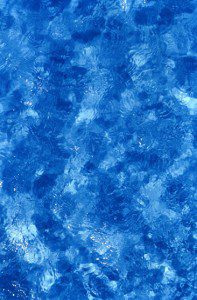 When are mind is going in high gear, mindfulness can seem like a futile option. No matter how many times we return attention to breathing, it is yanked back to whatever concerns we are preoccupied with. It's as if the mind is a gushing faucet and one whose handle is broken. Each time it is closed, it just opens itself back up again to full flow.
Mindfulness can help–even in these situations. There is value in turning that faucet off, even if just for a moment.
One assumption that gets in the way is that somehow mindfulness practice should somehow be able to eradicate or extinguish all thoughts. Good luck with that. It's not going to happen and it's not the goal of mindfulness practice.
Remember, the goal of mindfulness practice is become familiar–even intimate–with our minds and to be able to intervene skillfully with them. Skillful does not mean eradication and extinction of thinking. Skillful might mean disrupting the constant flow of water with moments of mindfulness.
Think about this way. If you were trying to conserve water, which would be a better strategy? Let the faucet run as it will, gushing thousands of gallons of water or intermittently turning it off (even if it is back on an instant later). It's easy to recognize that less water would flow, albeit still a lot, if you practice turning the faucet off.
When our mind is on fire like this, turning the faucet off over and over again may be the best we can hope for. There are times when no matter how much mindfulness practice we've had, this is the case.
Instead of getting frustrated that we cannot eradicate the thoughts (and all the strong emotions that stem from those thoughts), we focus on extricating ourselves whenever we can for as long as we can (even if this is just a fraction of a second). Mindfulness practice will help us not to elaborate the thoughts that intrude into our mind space.
Perhaps the image of turning the faucet off altogether is unrealistic. Instead, imagine the flow of the water being reduced by our attempts at mindfulness. Each time you divert at least some of your attention to your breathing, that flow is reduced. Less water flow means more conservation.
When the flow of thoughts is like a gentle trickle, it's easy to turn the faucet off. We may come to expect this as the standard and become disillusioned when the thoughts become a deluge later on. This deluge can feel like a set-back. Try not to see it that way. If there is one thing we know it is that the mind–like everything–fluctuates. There is no reason to think that our thoughts should be a trickle.
Work with whatever your mind has given you right now and save some water–even if it is just a little bit!