My family and I visited New York City over spring break. I had fun taking lots of photos there. But I think I had more fun observing my son, who has become quite a fine photographer, taking his photos. I thought I'd share a few of these memories with you.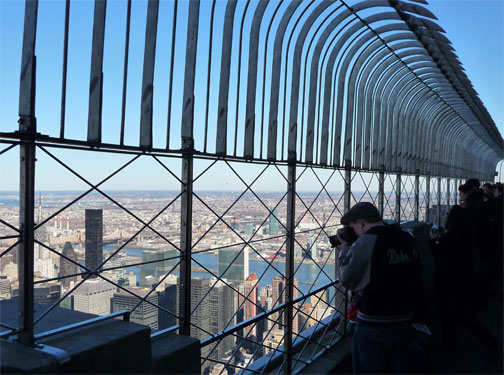 Nathan on top of the Empire State Building. It was a beautiful day, finally, after two rainy, cold, and windy days.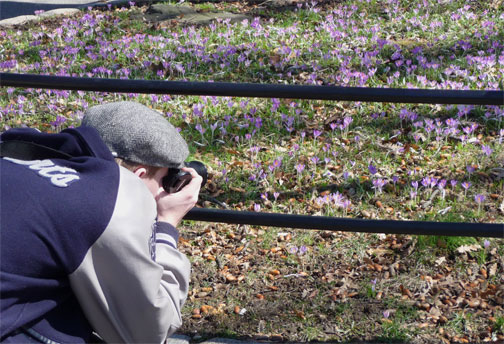 The first signs of spring! The crocuses appear in Central Park.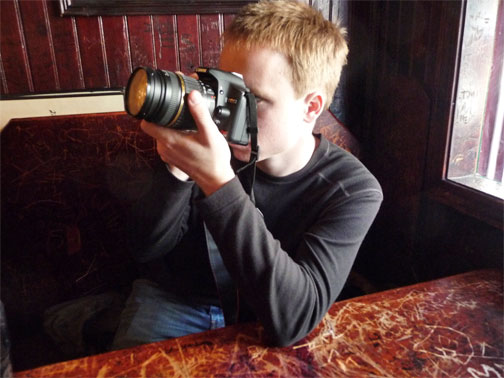 At
John's Pizzeria of Bleecker Street
, not to far from NYU. Fine pizza, but it looks as if someone has been carving initials into the table. Here's a detail of the table, if you're interested.