Je ne suis pas la rose, mais j'ai vécu avec elle.
I am not the rose, but I have lived near the rose.
Benjamin Constant
---
There are a number of issues on my mind today. The first has been the Lifeboat Foundation. I am a member of this organization, listed on its futurist advisory board. However, it has come to my attention that the organization's credibility has been questioned (see its history at Quora for more). All criticism of the Lifeboat Foundation seems to revolve around its desire to accommodate a particularly ugly and defamatory kind of thinking that undermines community and encounter.
Islamophobia
The criticism of the US-based Lifeboat Foundation seems to revolve around its inclusion of a controversial writer called Pamela Geller. One blog post calling on members of the Lifeboat Foundation to quit and boycott the organization is based here. The post states that Eric Klien, the head of the Lifeboat Foundation, is strongly tied to psychopathic bigot Pamela Geller and her Islamophobic defamation, as well as what the blog post describes as neo-Luddite "fear-mongering" over artificial intelligence that borders on justifying violence against scientists and the subversion of the gifts of science to humanity.
I don't know much about Eric Klien and I don't care, although I have been in contact with him. The particular people who created groups are of little concern to me and I don't attack people for their personal political views. However, the inclusion of Pamela Geller in the Lifeboat Foundation clearly violates any progressive credentials that the group could have obtained. I met some very useful contacts such as J. M. Porup through the Lifeboat Foundation and I see the group as useful to a limited extent, but it is clear to me that it is not quite an essential organization to the sciences as it portrays itself.
J. M. Porup, American dissident, satirical novelist and one of the Mont Order's available participants
A negative and antisocial conservative ideologue
The Lifeboat Foundation hasn't actually produced any useful research and much of its proclamations about "existential risks" and "nuclear terrorism" resemble works of neoconservative fiction. I am re-evaluating whether I should continue to be listed as a member of the think tank at all. In terms of its own value, the Lifeboat Foundation has little. Nevertheless, I am not yet prepared to simply quit and boycott the think tank yet. Other organizations such as the Institute for Ethics and Emerging Technologies and Humanity+ have slight political differences to me too, but I am not going to walk out on them because of it. The Lifeboat Foundation is entitled to its own views. However, I strongly protest Pamela Geller's membership of the Lifeboat Foundation. I feel that it may be necessary to make a strong call upon Eric Klien to remove her from the Lifeboat Foundation, for the sake of the think tank's own credibility. It would be a huge disfavor to the Lifeboat Foundation and the reputations of its own members to maintain such a negative and antisocial conservative ideologue in our ranks.
I have embedded the tweet below to show what Geller's hateful polemic looks like.
Federal Judge Orders Pennsylvania Transit to Display "Stop the Islamic Jew-Hatred" Advertisement: Here's the s… http://t.co/l3jEaNX5K4

— Pamela Geller (@PamelaGeller) March 12, 2015
I don't mind that the Lifeboat Foundation entertains science fiction-like ideas. Many technological and social issues are explored in works of science fiction, and it has never been used to present an argument that they are invalid. However, proponents of any kind of "clash of civilization" and the clash of the "west" with Islam are no futurists, nor can they possibly take part in steering humanity away from disaster – these people who denounce Islam as a threat to civilization can only antagonize humanity's progress.
The hope of the future is to see beyond our differences. If the Lifeboat Foundation cannot do that, and cannot eject someone like Pamela Geller from its ranks, then it matters not whether I am removed from its boards or maintained on its boards. If the Lifeboat Foundation simply ingores the criticism over Geller's inclusion or chooses to instead eject everyone else for questioning her inclusion, the think tank will continue to wade through increasing criticism and unpopularity and will not be the important party it professes to be in mitigating global ills.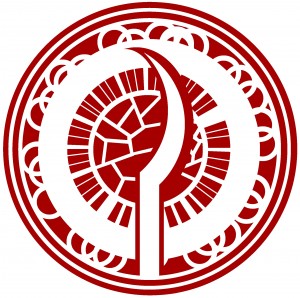 The Mont Order is a circle of literary collaboration and order
Luckily, I am helping to build another club (no, I never conceived of it as an alternative to the Lifeboat Foundation, which I have never had any strong feelings on) called the Mont Order. Unlike Pamela Geller and her sort, the Mont Order welcomes Islam to the west with an open heart and an open mind. Adherents of Islam are some of our most astute allies in our vision of a future beyond nations and beyond nature.
I recently helped to bestow the honor of membership in the Mont Order on the legendary Thomas Knapp, an anti-statist columnist quite prominent at the Center for a Stateless Society. I know little about why the Lifeboat Foundation was established, but C4SS appears to stand as a true institute created in the tradition of inexorable progress towards an alternative society. Tom's name will soon appear at the Mont Order list on Beliefnet – if his inclusion isn't blocked by other friends of the Order in coming days – and I look forward to sharing our work and collaboration with him.
---