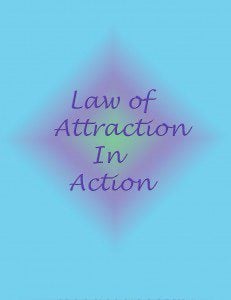 This is post 288 in my series on the Law of Attraction in Action. You CAN use your power to manifest your desires.. I do it every day! Read all the posts in my Law of Attraction in Action Series to see how.
Stuff happens that you won't like.Unless you want to make it worse, don't give it a negative label, such as these common laments::
• "I just got bad news."
• "Things at work have gotten lousy."
• "My health is getting terrible."
• "The weather is supposed to be awful."
And so on. Have you expressed anything like these? The Law of Attraction will associate your situation with being bad or awful and reinforce it. Instead, think, "This too shall pass." Because it will get better, if you don't sabotage yourself.
Don't let other people give you a negative label. I once had a health issue. Whenever I told someone about it, I'd get negative comment, such as, "How terrible" or "That's bad!"I responded, "No it's not, I'm getting better." And I did. I didn't want any negative labels on me. Become aware of any labels you might use or that someone else does. By keeping your vibration positive, you can get through anything that might seem bad to you. Just don't use that kind of word!
When you look back after a negative situation you'll see that it was not as bad as you thought. You may not get the promotion you wanted but something better came up for you right after at. Maintain a positive vibration and your ability to attract a good resolution to you situation will be strong. Plus, you'll feel better!
See all the posts in my Law of Attraction in Action Series HERE.
************
Join The Self-Love Movement™! Take the 31 Days of Self-Love Commitment—"I commit to do my best to do something loving for myself, however big or small, for the next 31 days." and get my book, How Do I Love Me? Let Me Count the Ways for free at http://howdoiloveme.com. Read my 2014 31 Days of Self-Love Posts HERE. Join the Self-Love Movement™! on Facebook. Watch the video made with Hoobastank's song–The reason–that illustrates the power of self-love.