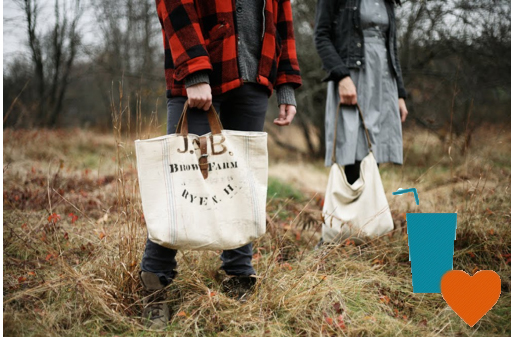 Would you ever think that World War II Marines could have imagined the duffel bags they lugged around would 70 years later carry lipstick and sunglasses? Pretty far out, right? Well–Alice Saunders could. After checking out an old military duffel bag at the flea market, the former history major decided to use her love for re-purposed fashion to create a line of truly unique accessories. Enter: Forestbound. And we're head over heels for these bags.

Why We Love It…
Each bag is one of kind and crafted with her New Englander's rugged sense of fashion and fastidious attention to detail. Forestbound has also captured the attention of national boho-chic retailer Anthropologie—just further proof that the aesthetic is pitch-perfect.

The Good News…
Each Forestbound bag is made from well-worn historic fabrics and hardware—including duffel bags carried by World War II marines. "I was inspired by the idea of turning something old and forgotten into a practical object that I could use every day," Saunders said.

Want Your Own?
Grab a bag for yourself at Forestbound.com.

Original Carryall bags run from $120-$300; pouches range between $30-$40.