Yo, Mayor Daley, how do you throw a slider?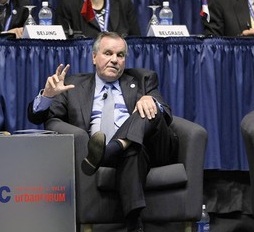 Moving reflections on grace by Derek Leman. Erika's post — and JR Woodward continues his series on the meaning of gospel today — I hope you can check it out. Jim Martin has a good post with good discussion about what a healthy church looks like. Speaking of healthy churches, they need people who have time to be involved (ChurchEthos). LL Barkat — nice images. John Frye contemplates the centrality of the cross and how it prepares for Pentecost. The rise of the ironic class.


One of Bob's best comparisons. One of Wineskins best pieces.
If you are looking for a really good "tweeter" to follow, check out Tamara Dull (@tamaradull).
Blogs become books. This blog has become a BLOG to Watch. Good site to load into your sidebar: Tyndale House's 4Gospels.
No words are needed — our prayers have been with Christine and continue.

Mark Roberts has an excellent daily devotional and you can subscribe via e-mail.
One of my favorites: Johnny Wooden.
Wade Hodges has a question for the ages.
Bob Robinson on the spirituality of hummingbirds. (We saw them all over the place at Laity Lodge, and Tuesday night we had a rose-breasted grosbeak on our feeder.)
And interview with David Crumm about our Fasting: The Ancient Practices

book.
John Stackhouse continues his series.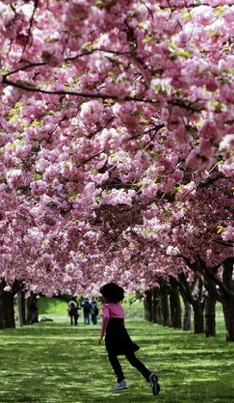 1.Good CNN.com study.
2. On submitting a manuscript or proposal to a publisher.
3. Terry Eagleton: "Critics of the most enduring form of popular culture [the Christian faith] in human history
have a moral obligation to confront that case at its most persuasive,
rather than grabbing themselves a victory on the cheap by savaging it
as so much garbage and gobbledygook." He speaks of a
"shocking ignorance." (HT: KSZ)
4. University education is in for some major changes, and these are only the beginning of suggestions. (HT: RJS)

5.
David Brooks
on what makes for genius: practice. (In Greek: melete ta pan.)
6.
More theological reflections on torture
, esp that of John Mark Reynolds.
7. I like that Mark Galli has spear-headed Christian thinking about the economic struggles and
this is one more piece
about the topic.
8. "
The study found that
, other things being equal, the men and women who
consumed the most red and processed meat were likely to die sooner,
especially from one of our two leading killers, heart disease and
cancer
, than people who consumed much smaller amounts of these foods."
9. This is news and newsy:
Wheaton and Eastern Orthodox studies
.
10.
The news on what is happening in web technology
.
Sports: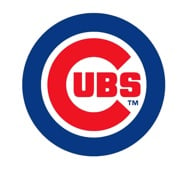 Man, it's hard being a Cubs fan this week.
Their hitting is inconsistent.
Their relief pitching is inconsistent.
Their fielding is inconsistent.
Let's be postmodern: the Cubs inconsistency is a form of consistency. So, the Cubs are consistent.