Sometimes we think we have problems. But we don't have problems.
Of late, I am reflecting over things in my life. Some feel like large obstacles, and some are God's pure joy showing up in unexpected moments. And if you watch and listen in life, you see things from a better perspective.
As I focused on myself this week, in the evenings, where I sit on my secluded, quiet, peaceful five acres in the country, it occurred to me that thousands of people in south Texas have lost everything. Many will never recover their homes.
I do not live in an area that is flooded from killer hurricanes. For God's own purposes, I am blessed beyond measure.
God teaches us things.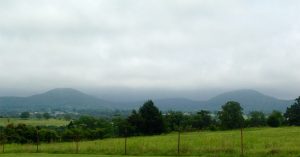 Today, I watched Oklahoma play its opening game at Norman. The announcers made an interesting observation about OU quarterback Baker Mayfield. They said that he creates order out of chaos. In other words, if a play is beginning badly, he makes something good from it. He chooses to fight through the challenge. He wills himself and his teammates through the adversity of the moment.
And he is successful.
So tonight is a quiet evening. And I am thinking of the people in Texas who have real problems, but are fighting through the adversity, creating order out of chaos. Thinking of others. Coming together.
Check yourself. If you don't have real problems at the moment, realize that and think of others. Find a way to help others. Pray for them. Help with disaster relief. Or you might have a next-door neighbor, not besieged by an historic hurricane, but who needs to hear a friendly voice. Being aware of others is the key.
Create order out of chaos.
Thinking on a quiet evening.