I charge thee therefore before God, and the Lord Jesus Christ, who shall judge the quick and the dead at his appearing and his kingdom;
Preach the word; be instant in season, out of season; reprove, rebuke, exhort with all long suffering and doctrine.
For the time will come when they will not endure sound doctrine; but after their own lusts shall they heap to themselves teachers, having itching ears;
And they shall turn away their ears from the truth, and shall be turned unto fables. (2 Timothy 4:1-4)
In 2 Timothy, Paul is preparing to die, and says he will have a crown of righteousness one day for fighting the good fight, and that all those who do that throughout history will have a crown, because they "love his appearing."
In my view, today in America too few Christians "love his appearing."
"His" of course, is Jesus Christ.
In the 40 years or so since Hal Lindsey's Late, Great Planet Earth was published, the teaching of Bible prophecy in American churches has fallen on hard times. For a variety of reasons, including self-inflicted wounds, Bible prophecy teachers are trying to navigate a new and bleak frontier.
I remember more than a dozen years ago visiting a prophecy teacher based at a Christian college. He told me that well-funded conferences he was committed to had not really panned out in terms of opportunities. The bottom-line was that Bible prophecy teaching had fallen out of favor in this country.
I was stunned at that time, not so much now.
The self-inflicted wounds continue. Since January, too many prophecy students and teachers have pointed to September of this year as a possible return date for Christ.
This is folly. In Matthew 24:36, Jesus said that no one knows the day or hour of His return, but the Father only. That's pretty straightforward.
Too many prophecy teachers in the past few decades have chosen to pick dates, all of which come and go. This has damaged the reach of prophecy teaching greatly.
A larger problem, in my view, is actually—ironically—a fulfillment of prophecy. Some astute observers of New Testament prophecy have long believed the scriptures that point to apostasy. Apostasy simply means a falling away from the faith.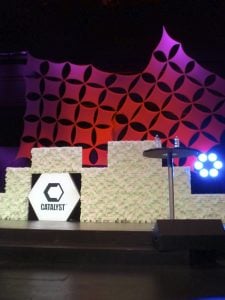 I am certain that apostasy is upon us, right now. It's not coming. It's not on the horizon. In fact, the seeds were planted decades ago, mostly in the seminaries. Today they have reached full flower, even (especially?) in the evangelical churches.
A typical "sermon" on Sundays in this country will focus on marriage relationships, financial discipline, or how best to raise children. Topical and, if we are honest, full of self-interest. There is little discussion these days of holiness, repentance, the Gospel itself.
There is even less discussion of the fulfillment of Bible prophecy. Truly, many/most have left sound doctrine and want to hear only what tickles the ear. We must at all costs be comfortable today in the modern church.
Yet there are mountains of evidence that even within Evangelicalism, the wheels have come off the wagon. Some, like Wheaton professor Ed Stetzer (a self-styled "missiologist") have a vested interest in getting us to believe the American church is in fact healthy. Not without challenges, but relatively healthy. But especially via social media, Stetzer networks with progressives who intend to take down the traditional, conservative church, such as the writer Jonathan Merritt.
Whole networks of progressives work day and night to fundamentally transform religion in America, much like their hero Barack Obama transformed (past-tense) America politically.
Popular author Jen Hatmaker can advocate for overturning views of traditional marriage and very few Christian leaders push back. She will grow more popular.
Author and professor Tony Jones can jettison belief in Original Sin and nary a peep is heard.
Catalyst conferences actively push contemplative spirituality and New Age concepts. Silence from evangelical leaders.
The few remaining Christian bookstore chains heavily promote deeply flawed books like Jesus Calling. Millions more copies sell.
In fact, these sources mentioned are important for evangelical leaders of some repute to maintain the brands they have carefully built. Networking and cross-promotion is critical today in a competitive publishing market and speaking market; if you fawn-over Hatmaker on social media, she might agree to promote your book.
That's how it works.
I have been talking to a lot of people like me, whose opportunities for speaking and distributing books are drying-up faster than a stream in the desert. I do believe this delights our ideological opponents, but I also believe in being realistic and honest with the public.
Simply put, conservative Christianity is "losing" in our culture. The secular world has always had contempt for the pure Gospel, and now many evangelicals do, too.
But if this is the landscape we are in today, one with lengthening shadows, it also affirms the validity of Bible prophecy. This is amazing! It is cause for reflection, as we balance watching the erosion of the Christian faith in America with the long view, that we are in the last days and sooner rather than later, Christ will indeed return and a new and perfectly just world will be ushered-in.
I am fervently looking for His Appearing. That is a miracle and a blessing.