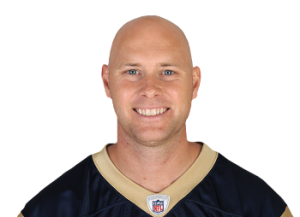 Three weeks ago, veteran NFL kicker Josh Brown was sitting at home watching the Sunday games from his home. After a solid nine-year career, Brown found himself in the unusual position of not making a roster out of training camp.
But then Brown won a tryout with the Cincinnati Bengals to replace injured kicker Mike Nugent. In Brown's first two games, he was a perfect five of five on field goal attempts. Nugent was cleared to play against the Steelers this week but the coaches decided to play Brown instead. Good decision.
With just :04 left on the clock, Brown nailed a 43-yard kick to not only give Cincinnati the 13-10 victory, but secure a playoff spot as well.
Brown was recently featured in the book Husker Legacy and part of the interview for that book was shared via Inspiring Athletes. "We serve a God that not only knows us inside out from before we were born, but He can also relate to us as men," he said.
Read that entire interview by clicking the link below: