Another year has passed and the sports world has provided us with yet more intriguing stories. In 2012, we've seen everything from record-breaking moments and Olympic memories to breakout performances and surprising free agency moves.
Over the next three days, we'll bring you what we believe are the Top 30 stories of the 2012 calendar year involving Christian athletes. If you disagree with anything in the list or feel like we missed something, please don't hesitate to let us know about it in the "Comment" section.
Now that we have that out of the way, here's a look at the Top 30 Christian Sports Stories of 2012, starting with numbers 21 through 30 (in reverse order):
#30 Josh Hamilton ties single-game home run record; sets All-Star voting record; signs with Los Angeles Angels during the offseason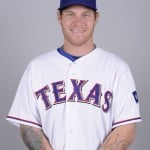 It was quite the eventful year for Texas Rangers outfielder Josh Hamilton. On May 8, he became just the 16th player in MLB history to hit four home runs in a game and in the process set an American League record for total bases in a game (18). In July, Hamilton shattered an All-Star Game record with 11,073,744 votes (beating Jose Bautista's previous mark of 7,454,753 votes from the 2011 season).
After Baltimore upset Texas in the wild card playoff game, Hamilton made a surprising move by signing a free agency contract with the Los Angeles Angels—a five-year deal worth $125 million.
During the season, Hamilton spent some time talking to FCA Magazine and he candidly discussed how God has helped him overcome alcoholism. Check out that video by clicking the link below:
FCA Magazine video conversation with Josh Hamilton

#29 Ricky Stenhouse Jr., wins second consecutive NASCAR Nationwide Series title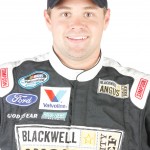 Ricky Stenhouse Jr., fought off aggressive challenges from Elliott Sadler and Austin Dillon to capture his second straight championship in NASCAR's Nationwide Series. Driving the #6 car for Roush-Fenway Racing, Stenhouse Jr., proved that he is ready to move up to the Sprint Cup ranks where he will take over the #17 car full-time in 2013.
"We wouldn't be doing this if God hadn't allowed us to do it," Stenhouse Jr., said in last year's Inspiring Athletes conversation. "He's the one that's ultimately in control of everything. You can't try to change things when they're not meant to be changed."
Read more from that interview by clicking the link below:
A conversation with Ricky Stenhouse Jr.
#28 Jarome Iginla scores 500th career NHL goal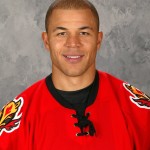 The NHL season didn't escape its labor dispute in time to kick off the 2012-13 season as scheduled, but the second half of last season did provide hockey fans with a milestone from one of the game's reliable ambassadors.
On January 8, in a 3-1 victory against the Minnesota Wild, Iginla scored his 500th career goal. He became the 42nd player to reach that milestone and the 15th player to do so with the same team. By the end of the 2011-12 season, Iginla was ranked 35th overall with 516 career goals.
In an Inspiring Athletes interview, Iginla talked about his unique upbringing and how he hoped to inspired young minority athletes to pursue their dreams.
"I am proud to be a black player in the NHL," Iginla said. "It would be an honor if I was at all a role model for kids that want to play in the NHL."
Read more from Iginla by clicking the link below:
A conversation with Jarome Iginla
#27 Nebraska AD Tom Osborne retires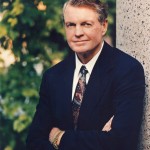 On September 26, Tom Osborne announced that he would be retiring as Nebraska's Athletic Director effective January 1, 2013. He has served in that capacity for just over five years. Osborne is credited for stabilizing the school's Athletic Department and leading the Cornhuskers into the Big 10.
But it would take pages of copy to chronicle Osborne's accomplishments at Nebraska. A shortened version of that history would reveal his three national championships (1994, 1995 and 1997), his 13 conference championships, his 255-49-3 overall record and his induction into the College Football Hall of Fame.
Osborne has also made a profound difference in the lives of countless players and coaches, not to mention the college football fans in Nebraska and across the country. For Osborne, that has been the most important part of his legendary career.
"When coaches die or retire, usually the first thing people talk about is the win-loss record," he said. "Somehow that defines you. I hope that isn't the sole definition of what I did as a coach. Relationships are the most important thing and hopefully I was consistent in my spiritual walk and that players saw that."
Read more from Coach Osborne in the Inspiring Athletes interview:
A conversation with Tom Osborne
#26 Ashton Eaton wins Olympic decathlon gold medal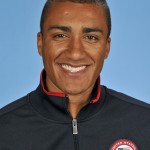 Although he didn't break the Olympic record or his own world record, Ashton Eaton did something even more important by winning the decathlon at the London Olympics. He brought the sport back to life. Eaton accumulated 8,869 points in the 10-event competition and outpaced fellow American Trey Hardee who won the silver medal with 8,671 points.
While not overt about his faith, Eaton was a faithful churchgoer at Christian Life Center in Bend, Ore., while attending the University of Oregon.
"I won't back down," Eaton told ESPN The Magazine. "I get a satisfaction from being tested and defeating the test."
#25 Tamika Catchings captures first career WNBA title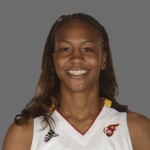 Tamika Catchings will go down in WNBA history as one of the league's greatest players. In addition to her 2011 MVP Award, she also holds credentials as an Olympic champion and NCAA champion. But the one thing eluding Catchings was her most desired possession—a WNBA championship ring.
Catchings finally filled out her impressive list of accomplishments when the Indiana Fever captured the 2012 WNBA title. She also became the seventh female athlete to win all three major basketball championships. But for Catchings, her success is ultimately about impacting others away from the game.
"Being a WNBA player gives me a great platform to be able to give my testimony and talk about my faith without pushing it on people," she said.
Read more from that interview by clicking the link below:
A conversation with Tamika Catchings
#24 Drew Brees breaks NFL touchdown record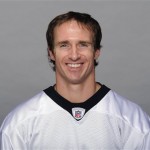 Due to the Bountygate scandal that hit during the offseason, it was quite clear that the New Orleans Saints were going to have a tough year. But that didn't stop quarterback Drew Brees from striving for excellence and adding his name (again) to the NFL record books.
On October 7, Brees broke the record for most consecutive games with at least one touchdown pass. Johnny Unitas held the previous record (47), a record that Brees eventually stretched to 54 games.
Brees told FCA Magazine that being in New Orleans during the city's post-Katrina rebuilding efforts has strengthened every area of his life.
"I feel like I'm such a tougher person mentally and spiritually," he said. "Being able to be here and be a part of this community and rebuilding effort and then take my career to the next level—it's all exposed me to things I never would have experienced otherwise. I'm stronger in my faith, as a husband, as a father and as a football player."
Check out FCA's video interview with Drew Brees by clicking the link below:
A video conversation with Drew Brees
#23 Oscar Pistorius makes history with appearance at London Olympics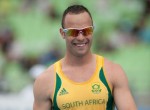 It was one of the most controversial stories going into the 2012 Olympics. South African runner Oscar Pistorius had been disallowed to participate in the 2008 Games but was given the opportunity to compete in London.
Pistorius, a double amputee since the age of 11 months, used his iconic carbon fiber limbs to run in the 400-meter race and the 4×400-meter relay. Pistorius advanced to the semifinals of his individual race before bowing out in eighth place. He also competed in the relay final for his team that placed eighth out of nine teams.
Raised in a Christian home, Pistorius has a tattoo on his back that displays the words from 1 Corinthians 9:26-27:
"I do not run like a man running aimlessly; I do not fight like a man beating the air. I execute each strike with intent. I beat my body and make it my slave…"
#22 Phil Humber pitches perfect game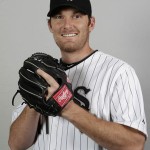 On April 21, Chicago White Sox starter Phil Humber pitched the 21st perfect game in MLB history. It was just Humber's 30th career start and ironically just his first career complete game.
Virtually unknown before the amazing feat, Humber identified himself as a man of faith through his Twitter account where his profile revealed this thought:
"If you're looking for answers, you've come to the wrong place," he wrote. "But, Jesus has them! Love Him and my beautiful wife. Also, I play for the #WhiteSox."
#21 Coach Tim Hays leads Colorado Christian University to unlikely women's basketball championship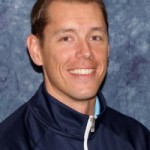 When Tim Hays took over the women's basketball program at Colorado Christian University prior to the 2008 season, he entered a program with incredible challenges and a history of losing records. In fact, the team had averaged 5.8 wins per season in the five years previous to Hays' arrival including a dismal 1-26 record during the 2003-04 season.
But after challenging his first group of players to play for God's glory, the team went on an incredible four-year journey that culminated with the 2012 National Christian College Athletic Association championship.
In that tournament, CCU defeated the top two seeds and overcame a 9-0 deficit in the championship game by responding with a 30-2 run of its own. According to Hays, there was no other explanation for the team's success but the powerful combination of hard work and God's providence.
"We relied one hundred percent on God for the results," Hays says. "He has used this story to give us the opportunity to lead people to Christ. This is God's deal and it's all about giving Him the glory."
HONORABLE MENTION

Cullen Jones wins Olympic gold and two silvers for U.S. Swimming
Sandra Richards-Ross collects two Olympic gold medals in the 400-meter race and 4×400-meter relay
Dwight Howard ends free agency drama; signs with the Los Angeles Lakers
Andy Pettitte comes out of retirement; has strong season with the New York Yankees
Collin Klein named Heisman finalist; leads Kansas State to Fiesta Bowl berth
Jeremy Affeldt and Brian Wilson provide spiritual leadership for World Series champion San Francisco Giants
Matt Ryan leads Atlanta Falcons to NFC's top playoff spot
Justin Tuck, Prince Amukamara anchor New York defense; Giants shock Patriots to win Super Bowl XLVI
Dwyane Wade guides Miami Heat to NBA Championship
Manteo Mitchell propels U.S. 4×400-meter relay team to Olympic finals on broken leg
Josh Brown signed by Cincinnati; propels Bengals into playoffs with game-winning kick
Rookie quarterback Russell Wilson leads Seattle to NFL playoffs