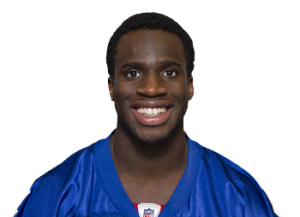 Ask anyone that knows Prince Amukamara well and they'll all likely agree with this statement: What you see is what you get.
In other words, there's not a pretentious bone in the body of this descendent of Nigerian royalty.
Now in his second NFL season, the New York Giants defensive back is still that same laid back kid from Arizona whose athletic and spiritual journeys have been shaped by his college days in Lincoln, Nebraska.
In this Inspiring Athletes interview, Amukamara talks about how playing at Nebraska, his faith story and playing in the Super Bowl as a rookie:
Bonham: How did playing at Nebraska help prepare you for the NFL?
Amukamara: On the field, playing a man-to-man press coverage was something we did everyday. And the game was so physical. Coach (Bo) Pellini always stressed about being the most physical on the field. Off the field, we had a great life skills program that helped me learn about ethics and how to carry yourself and handle yourself in certain situations.
Bonham: Tell me about your faith journey.
Amukamara: All my life, I knew about Jesus but when I was a freshman in high school, that's when I got introduced to FCA and started learning about Christianity. That's where I met (Nebraska teammate) Eric (Hagg), at an FCA camp. That's when I started to follow (Christ) and know more about Him.
Bonham: How did the upperclassmen at Nebraska, guys like Brett Byford and Steve Octavian, impact your spiritual growth through the Bible study you attended?
Amukamara: Those guys were huge. I almost thought that we had to go. They would just pick us up at the dorm. They had two or three cars and they'd honk on the horn or knock on the door. We started out with a big group, but little by little, the group got a smaller and just the people that were serious about wanting to learn more stayed. We learned a lot of lessons about humility and loving each other. We learned about what love really means. We applied those things to our lives and to the football field. Sacrifice was something else we talked about—about how sacrificed His son for us and we took that to the field. We wanted to sacrifice for our brothers. That just made the team closer.
Bonham: Talk about last year and your experience of winning a Super Bowl as a rookie.
Amukamara: As the season went on, we got stronger. We got healthier. We just played better when we had the us-against-the-world mentality. We knew we were the underdog and our guys take that personal so we just took that out on the field. My biggest memory will probably be the parade. It was one of the most unbelievable experiences of my life. It was amazing to be a part of that.. But the feeling of winning the Super Bowl went away pretty quickly. I don't think about it much unless people remind me. I know that I'm a Christian every day of my life. Being a part of the Body of Christ is eternal. That's forever. Winning the Super Bowl is big too. No one can take that from me. But to be a Christian, that's a daily thing and that's what I think about the most.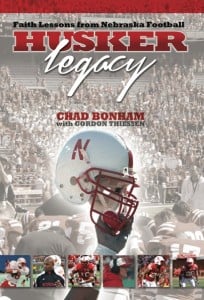 Prince Amukamara is featured in the new book Husker Legacy along with other former Nebraska football players and coaches including Roy Helu Jr., Eric Hagg, Chris Kelsay, Josh Brown, Turner Gill, Mike Minter, Ron Brown and Tom Osborne.