For a self-avowed baseball junkie, October is always the most wonderful time of the year. Even with my favorite team in the cellar for a second year in a row, it's hard not to get excited about the 2012 Major League Baseball Playoffs.
And while you won't find any hard analysis in this particular column, you will find links to some past Inspiring Athletes interviews that feature individuals that look to make a big difference in the coming weeks.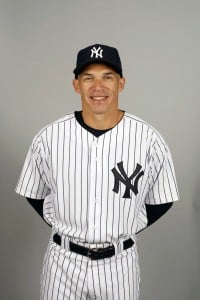 "Jesus stood up for people. So I think it's important that people see you stand up for people too and that they see that you believe in them. How easy would it be for Jesus not to believe in us as many times as we screw up in the course of a day? But He always believes in us. And by dying on the cross, He stood up for us in the ultimate way." — Joe Girardi – New York Yankees (Manager)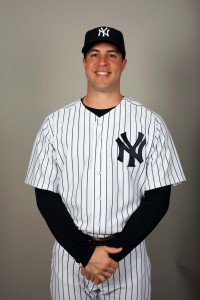 "I don't play baseball first. I put Christ first in my life. I put my family behind Him and I put baseball down the line. I obviously want to succeed. I want to do well. I want to perform. But at the same time, I'm at peace that no matter what happens on this earth, the more important part is being a Christian, and being in the Kingdom of Heaven when it's all said and done." — Mark Teixeira – New York Yankees (First Baseman)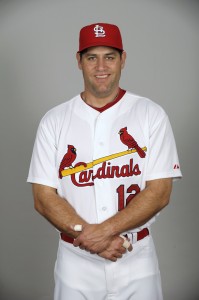 "I don't think you can overstate the importance of using your platform or using the position that you've been given to affect good in every circumstance that you're in. Obviously, the only reason I'm where I am is because God has gifted me and He has seen fit to put me where I am. I have to honor that by using my influence and my status on the team and in the game of baseball for good and to His purpose." — Lance Berkman – St. Louis Cardinals (First Baseman)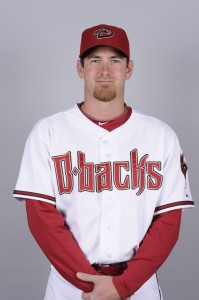 "I try to encourage everyone I come into contact with and be a guy who's open to talk about whatever a teammate or a friend is going through. In the conversations, I'll tell them I don't struggle with that anymore because of my faith. They're experiencing the same voids that I used to have in my life. My relationship with God has filled those voids with me. You're not going to be able to fill those voids with anything else." — Zach Duke – Washington Nationals (Pitcher)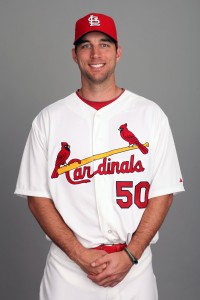 "It's important that we stand up for what we believe in and that we instill those morals into our young kids and that we are that good role model to our wives. At the end of the day, everyone's goal should be to live a life that's pleasing to God. And when you live that kind of life, people will see you as a good, strong, morally straight man of integrity, filled with love and compassion." — Adam Wainwright – St. Louis Cardinals (Pitcher)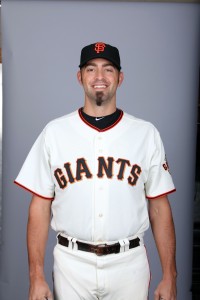 "My responsibility as a believer is the Great Commission—to go into all the world and preach the Gospel. Baseball is part of the world…It's my responsibility to go into that world and preach the Gospel…Baseball is what I do. It's not who I am. I'm a follower of Jesus Christ. I need to use what I do to show people who I am." — Jeremy Affeldt – San Francisco Giants (Pitcher)
Here are some other notable playoff participants of faith that you can also follow: David Ross (Atlanta), Mike Matheny (St. Louis-manager), Jake Westbrook (St. Louis), Carlos Beltran (St. Louis), Matt Holliday (St. Louis), Josh Hamilton (Texas), Roy Oswalt (Texas), Andy Pettitte (New York) and Stephen Drew (Oakland).