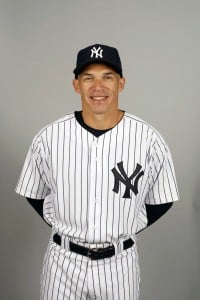 As a 15-year player and three-time World Series champion, Joe Girardi was known as one of the hardest nosed catchers to get behind the plate.
Now, as the manager of the most storied franchise in Major League Baseball history, he continues to pull no punches in an effort to get the best out of his team, including the 2009 World Series title.
But most people who know Girardi well understand that he is a man of great faith and committed to living out a life of integrity and excellence as a way of honoring God's presence in his life.
In this Inspiring Athletes interview, Girardi shares about how he became a Christian and how his faith impacts his career as a championship manager:
Chad Bonham: Share a little bit of your faith story.
Joe Girardi: I became a Christian during my first full season as a baseball player. When I was 13, my mother was diagnosed with cancer and given three months to live. She lived six years. During that time, I thought I was playing baseball to give her something to live for or to keep her live. I was playing in Winston-Salem, North Carolina, and doing really well. All of the sudden it hit me, I didn't know why I was playing. So I came home, back to Northwestern, where at the time I was dating Kim who is now my wife of 20 years. She led me to the Lord and made me realize that God had given me a gift. That's why I was playing. Throughout these past 23 years, I've realized that God has been in control. So many times I thought that I was in a certain place, like when I played for the Chicago Cubs, that I was going to play there the rest of my career. And then I went to Colorado. And then I thought I'd be there the rest of my career. And then I went to New York. In the beginning, New York was very difficult. Sometimes you don't understand why God puts you places, but you realize over time that there's a reason for everything that He does and He's in charge. So many of the things that have happened in my life, they wouldn't have been what I picked. He's going to put you where He wants you, not where you want to go.
Bonham: How has your faith impacted your approach to managing?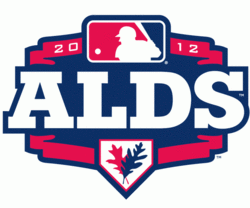 Girardi: It goes back to when Kim introduced me to the Lord. God had given me a gift. With that gift, He has given me a platform. If you have faith and if you understand what Jesus is all about, that love is the greatest commandment, then the works will just take over. You'll want to be there for people. You'll want to do good things for people. You'll want to reach out to those who are struggling—very much like Jesus did. I think Jesus would have played like a mad man. I really do. I think He would have played fair and I think He would have respected his opponent. But I think He would've played harder than anyone. That's my thought. Here He has given me this great gift. Don't waste it. Because He's given me a platform and I'm supposed to go out there and do good things for Him. So to me, that's what it's all about. I know some people think Christians are soft. But Andy Pettitte is not soft. I can tell you. He is as fierce a competitor as I've ever seen. I think it's because of his faith. He understands what God has given him. And that's why I've always given it everything I have.
Bonham: Why is it so important for your players to know that you've got their backs?
Girardi: Jesus stood up for people. So I think it's important that people see you stand up for people too and that they see that you believe in them. How easy would it be for Jesus not to believe in us as many times as we screw up in the course of a day? But He always believes in us. And by dying on the cross, He stood up for us in the ultimate way.
Read more from Joe Girardi and other legendary sports figures in the book Greatest Coach Ever (Regal Books) as they share their thoughts on iconic UCLA basketball coach John Wooden.