Brittany Viola narrowly missed the Olympic diving team in 2004 and has been fighting to get to the Games ever since. Earlier today, the two-time NCAA champion from the University of Miami dominated the competition and punched her ticket to London where she will represent the United States in the 10-meter platform event.
Viola has learned much about athletic excellence thanks in great part to her close relationship with father Frank Viola, a former Minnesota Twins pitcher and World Series MVP. But the Olympic medalist hopeful says it was a serious battle with bulimia six years ago that deepened her relationship with God. In this Inspiring Athletes conversation, Viola talks about how she discovered diving, her father's influence and some biblical principles that have guided her athletic career:
Chad Bonham: At what point in your life did you decide to pursue your Olympic dream?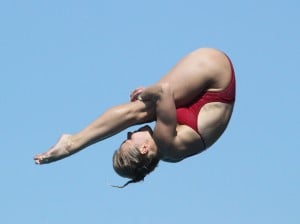 Brittany Viola: I was eight years old, soon to start third grade, and a level rec-eight gymnast. I attended the 1996 Olympics Games in Atlanta and witnessed the USA Gymnastics Team, the "Magnificent Seven," miraculously capture the gold. From then on, I wanted to make that vision a reality in my life.
Bonham: How did you get into diving and what about the sport do you most appreciate and enjoy?
Viola: In a sense, diving found me. In eighth grade, I was enjoying a free day at the pool and decided to play around on the diving boards. Doing a few of my old gymnastics tricks into the water to my feet, I caught the attention of the high school swimming coach. The swimming coach approached me and asked if I would like to join the school's diving team. Not knowing that diving was a sport, I talked to my parents and experienced my first diving session a couple days later.
What I appreciate and enjoy most about the sport of diving is how it combines courage, strength, awareness, control and grace. It takes courage to walk up onto the diving board or platform, choose to jump off, and rotate the body around a number of times. It takes strength to jump high and execute the dives with no splash when you are hitting the water at 35 miles per hour. It takes awareness to know what your body is doing or should be doing as you fly through mid air. It takes control to stop your body from flipping and enter the water in a perfectly straight line, upside down. It takes grace to complete each dive as though it is effortless and embody beauty all the while.
Bonham: What are some key principles that you've relied upon throughout your Olympic pursuit?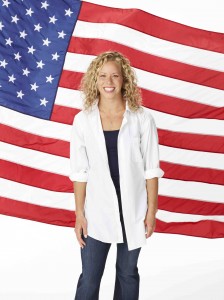 Viola: I have had to develop a significant amount of patience as my Olympic dream slowly, gradually became clearer and more of a reality. For example, at the 2004 and 2008 Olympic Diving Trials, I was the alternate for the team in my event, 10-meter platform. Determination has pushed me and encouraged me to continue to pursue this dream through quitting gymnastics, through an eating disorder, through two surgeries on my right foot, and the list goes on. Personally, the most powerful principle that I have maintained has been hope. I have contained hope to experience a miracle, hope to accomplish something that does not seem possible logically, and hope to see something that has not yet been seen. Hope is what drives my heart towards my dreams.
Bonham: What lessons about athletic excellence have you learned over the years from your father?
Viola: The encouraging words that I received most often were to "have fun" and "enjoy what you are doing." My dad continues to remind me to dive for me, not for anyone else. He has inspired me to go after my dreams, not listening to those who tell me that they are not possible, but believing that they can and will come true.
Bonham: Can you talk about your faith journey?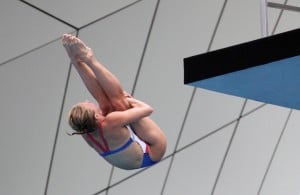 Viola: In 2006, I went to an eating disorder facility in Arizona called Remuda Ranch with bulimia. It was there that I accepted Jesus into my heart and life, prayed out loud for the first time, and experienced what real, honest, and sincere relationships were. As I started college at the University of Miami that summer, I fell right back into my old struggles. As my sophomore year began, a diving teammate, Heather Bounds, invested her time, wisdom, and love in my life. Transformation took root. In all that I did, I had purpose to work with all my heart, soul, mind, and strength. Better yet, I did not have to go after my pursuits alone. I became more involved in school and my diving took off to another level. How I used my free time also started to change. I attended University Baptist Church in Coral Gables and served as a middle school small group leader. I also joined weekly bible studies and went to Athletes in Action's Ultimate Training Camp.
Bonham: How has your faith in God specifically helped you deal with the challenges you've faced as an Olympic hopeful?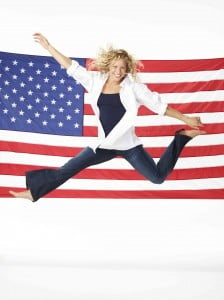 Viola: There was light shining in times of darkness. For example, as I continued to struggle with my eating disorder, I would be reminded that God still loved me even when I did not love myself. His forgiveness helped me to forgive myself. His truth allowed me to replace the many lies in my head. He saw me as fearfully and wonderfully made, His perfect creation, chosen, holy, and dearly loved. I also underwent two surgeries on my right ankle—one in November of 2009 and the other in August of 2010. God never left me even when I felt alone. He told me, "Be still and know that I am God." I trusted in the plans that He had for me, "plans to prosper me, not to harm me; plans to give me hope and a future." God was with me through the year and a half recovery process. He gave me patience, determination, and hope. My first competition back up on the 10 meter was the 2011 US Winter Nationals. I won my first US National Championships title, accredited to God alone. Through faith and taking God's Word as truth, I have performed and accomplished more than I could have ever hoped for or imagined.
Bonham: What are your individual expectations for the Olympics in London?
Viola: First, I am pursuing and hoping to win an Olympic gold medal for the United States of America. More importantly, I expect to share God's love and truth with the world. I pray that I surrender my life daily with a willing heart to be used through whatever circumstances come my way. I want to follow the Lord wherever He leads me. I want to be His hands and feet in London.
Bonham: What are your expectations for what God might be doing collectively through Christians looking to minister to those attending the Olympics?
Viola: I expect God to use His children, His church and His body to touch the hearts and lives of thousands of athletes, spectators, and individuals all over the world with His unimaginable love, acceptance, forgiveness, and hope.
Read more about the upcoming 2012 Summer Olympics in the July issue of Charisma Magazine.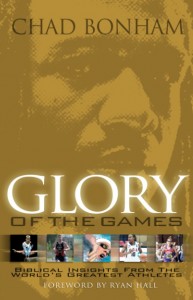 And check out Chad Bonham's latest book Glory of the Games that features 18 past and present Olympians such as Shannon Miller, Tamika Catchings, Josh Davis, Ryan Hall, Dave Johnson and Kevin Durant discussing various biblical principles that have helped them succeed as elite international athletes.
You can also find a wealth of great information about the Olympics and the US Olympians by visiting NBCOlympics.com and TeamUSA.org including photos, videos, bios, news stories, results and much more!