Click "Like" to share this story with your friends!
For your New Year's Eve reading pleasure, Inspiring Athletes presents its final installment of the Top 30 Christian Sports Stories of 2011!
#10 Brad Stevens leads Butler to second consecutive appearance in the NCAA Men's Basketball Championship Game

College basketball fans are used to seeing teams like Duke, North Carolina, Connecticut, Kansas and Kentucky make deep runs in the NCAA basketball tournament. Oh, and we can't forget Butler.
Butler?
Yes, Butler.
It's hard to say if fans are getting used to seeing the so-called "Mid-Major" darlings challenge the big boys. But thanks to significant leadership from head coach Brad Stevens, the Bulldogs made its second consecutive appearance in the Men's Basketball Championship Game and finished the season with a 28-10 record.
During the past two years, Stevens has become almost as well known for his calm sideline demeanor as he is for Butler's improbable tournament success. In an online interview with United Methodist Church national communications director Diane Degnan, Stevens talked about how faith guides his life.
"I hope it affects everything I do," he said. "Just as I ask our team to try constantly to improve every day, I'm trying to improve every day. And that being the most important aspect of my life, that's the part where I think I've got the greatest room for improvement. I'm really blessed to have not only this great opportunity here, but a great family and a great church family. We have been very thankful for that, and we hope to continue to grow."
#9 Blake Griffin steals show at NBA Slam Dunk Contest, wins Rookie of the Year honors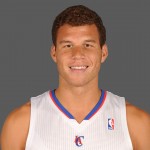 I believe Blake Griffin can fly. Pretty sure he can touch the sky too. If you're not convinced, Google the words "Blake Griffin" and "NBA slam dunk contest" or even the words "Blake Griffin" and "dunk" will probably do.
After sitting out the 2009-10 season due to injury, Griffin provided Los Angeles Clippers fans hope for a bright future with his spectacular post play, defensive prowess and—okay, let's not get too carried away. Griffin turned the 2010-11 season into the "Year of the Dunk." Yes, he was pretty good at that other stuff too, enough so to earn him Rookie of the Year honors. But it was his rim rattling throw downs that gave the entire basketball world goose bumps.
Even though a disappointed Griffin was benched that first year, the former Oklahoma Christian School and University of Oklahoma standout told Sports Spectrum that he understood it to be part of God's plan for his life.
"I was ready to go, but everything came crashing down, so to speak," Griffin said. "But these things happen. That was God's way of just humbling me."
#8 Drew Brees breaks Dan Marino's 27-year old NFL passing record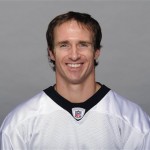 In 2008, Drew Brees missed breaking Dan Marino's single-season passing yardage record by 16 yards. So when the New Orleans Saints quarterback found the 27-year old mark within reach again this season, he finished the job and left nothing to chance.
In fact, Brees broke Marino's record in the next-to-last game, a Monday Night Football drubbing of Atlanta. Brees threw for 316 yards and eclipsed the mark of 5,084 yards with a nine-yard touchdown pass (his fourth of the night) to Darren Sproles.
While Brees is most famous for his passing prowess and scrambling ability, the Austin, Texas native and former Purdue star has quietly been living out his Christian faith as a devoted family man and a committed community leader. Brees once doubted his future after an injury sent him packing in San Diego. Now, he can clearly see the big picture that God was orchestrating all along.
"I absolutely believe that everything happens for a reason and that God puts you in positions where you might be wondering, 'Why is this happening?'" he once told FCA's Sharing the Victory Magazine. "But that's when you just trust and have faith and believe that it's all for the greater good. I truly believe that's what happened here."
Read more about Brees and check out an FCA video interview by clicking the link below:
Drew Brees breaks Dan Marino's 27-year old passing yardage

#7 Robert Griffin III wins Heisman Trophy

Baylor may be in a major conference, but let's not kid ourselves here. When Robert Griffin III won the Heisman Trophy while playing for a private school not known for gridiron greatness, it made an incredible statement to the college football establishment: it's officially time to quit blindly handing all the post-season hardware to traditional powerhouses like Alabama, Oklahoma, LSU and Florida.
Yes folks, the little guys are ready to take a seat at the adult table.
Of course, it wasn't hard for voters to give Griffin (famously known as "RG3") the nod. His Playstation stats and game changing moments were the stuff of highlight reel legend. RG3 finished the season with 4,293 passing yards, 37 touchdown passes and 10 more touchdowns on the ground. Baylor's 45-38 victory against Oklahoma provided one of the season's most incredible moments when a broken play with :08 left in the game led to Griffin's Houdini-like escape and subsequent 34-yard touchdown strike to Terrance Williams.
To read more about Griffin and his connection to award-winning Christian recording artist David Crowder, click the link below:
David Crowder talks up Robert Griffin III

#6 Tim Thomas leads Boston Bruins to Stanley Cup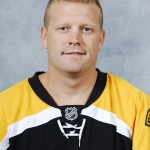 Heading into the 2010-11 season, it had been 29 years since the Boston Bruins last won a Stanley Cup. For you NHL historians out there, that takes us all the way back to the Bobby Orr era.
So when the Bruins earned the third seed in the Eastern Conference playoffs, Boston fans were hopefully cautious for a return to hockey's grand stage—the NHL Finals.
Tim Thomas is no Bobby Orr. But the goalie ultimately helped lead the Bruins to that elusive Stanley Cup title with a record-breaking, award-winning year. Thomas beat Dominik Hasek's save percentage record by .001 and claimed the Vezina Trophy (for best goalie) and became just the second American-born player (and the oldest at age 37 years and 62 days) to win the Conn Smythe Trophy, which is awarded to the Stanley Cup Finals MVP.
In the Eastern Conference Finals, he shutout the Tampa Bay Lightning in Game 7 and proceeded to shutout out the overall top seeded Vancouver Canucks in Game 7 of the Stanley Cup Finals. Thomas also broke a 66-year old record for fewest goals (eight) allowed in a Finals series that went seven games.
Off the ice, Thomas is a quietly faithful Christian who attends Burlington Church of Christ in the Boston area with his family and whose brother Jake Thomas is a youth minister in Texas. Pastor Tony Thompson told The Christian Chronicle that the congregation enjoyed watching their fellow congregant's recent success.
"Obviously, much more important than his athletic prowess is the fact that Tim loves the Lord and the church and is devoted to his family," Thompson said.
#5 U.S. women fall short at 2011 World Cup; Lauren Cheney, Tobin Heath, Heather O'Reilly shine on the international stage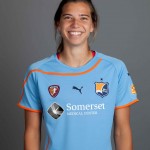 ABC's now-defunct series "Wide World of Sports" had an iconic line from its opening sequence that talked about "the thrill of victory" and "the agony of defeat." Perhaps no better words could describe U.S. women's soccer team at the 2011 FIFA World Cup.
From Abby Wambach's exhilarating late game-tying goal against Brazil (a game that the Americans won on penalty shots) to the shocking championship game loss against an inspiring Japanese team (also decided by penalties), the World Cup was full of incredible highs and unbelievable lows for Team USA.
Some of the brightest spots came from a contingency of Christian athletes led by Tobin Heath, Stephanie Cox, Heather O'Reilly and Lauren Cheney. O'Reilly scored a goal in a 3-0 victory against Columbia while Cheney scored a goal in the 2-0 victory over North Korea and another goal in the 3-1 semifinals win against France. For her efforts, Cheney was named to the World Cup All-Star Team.
According to midfielder Tobin Heath, faith helped the squad deal with the disappointment amid such lofty expectations.
"It was a rollercoaster ride, but it was neat to just see (God's) hand on that (situation)," Heath said. "It's more than just winning or losing. There are so many relationships that go deeper than that. He has a plan in it all. You have to trust that. Even though it's not the ideal outcome—I mean, everybody wants to be winners—you have to trust that God has a greater plan for this even when you can't see it."
Read more from Heath's Inspiring Athletes interview by clicking the link below:
A conversation with Tobin Heath

#4 Albert Pujols, Lance Berkman (NL Comeback Player of the Year) lead Cardinals to World Series title; Pujols later signs with Angels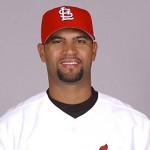 As if the St. Louis Cardinals winning the World Series as a Wild Card entry didn't provide a dramatic enough finish to the 2011 Major League Baseball season, things got even crazier when team icon Albert Pujols became a free agent.
Lance Berkman, who was named National League Comeback Player of the Year, had re-signed with the Cardinals earlier in the season, and most expected Pujols would do the same. But the process went haywire with large sums of money being thrown around by suitors from Miami, Chicago and ultimately Los Angeles where the future Hall of Famer headed to presumably finish his career with the Angels.
Although Berkman and Pujols' stint as teammates only lasted for a season, it was a season that Cardinals fans won't likely forget soon. In the World Series, St. Louis defeated the Texas Rangers in seven games. Pujols hit three home runs in his team's 16-7 Game 3 victory while Berkman batted a team-leading .423 in the Series and .313 throughout the entire playoffs.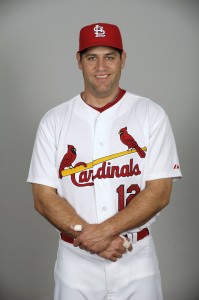 Inspiring Athletes has been fortunate to interview Albert Pujols once and Lance Berkman three times. Both men are impressive stalwarts of the Christian faith and equally notable for their commitment to family and community outreach.
"I don't think you can overstate the importance of using your platform or using the position that you've been given to affect good in every circumstance that you're in," Berkman said. "Obviously, the only reason I'm where I am is because God has gifted me and He has seen fit to put me where I am. I have to honor that by using my influence and my status on the team and in the game of baseball for good and to His purpose."
Read more about Berkman, Pujols and the Cardinals' championship season by clicking on the links below:
A conversation with Lance Berkman
Albert Pujols hits 2,000th career hit

#3 Aaron Rodgers, Jordy Nelson and Greg Jennings lead Green Bay to Super Bowl victory and dominant 2011 regular season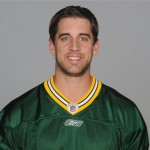 Throughout the 2010 season, the Green Bay Packers were never considered favorites to win the Super Bowl much less represent the NFC in one of the world's biggest sports spectacles. In fact, Green Bay entered the playoffs with a 10-6 record and the #6 seed.
But thanks in great part to a trio of Christian athletes, the Packers made history by defeating the Pittsburgh Steelers 31-25 in Super Bowl XLV.
Strangely, it was Aaron Rodgers' least impressive season as a starting quarterback, but once the playoffs rolled around, the former University of California star pulled out all the stops including a stellar effort in the title game. Rodgers completed 24 of 39 passes for 304 yards and three touchdowns.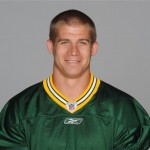 All three of those touchdowns went to a pair of Christian teammates. Greg Jennings caught four passes from Rodgers for 64 yards and two scores (including the one that put Green Bay ahead for good) while Jordy Nelson led the team with nine receptions for 140 yards and one touchdown.
Nelson wrote about his Super Bowl experience and his burgeoning faith in a piece for FCA's Sharing the Victory Magazine earlier this year:
"After we won the Super Bowl last season, my wife and I reflected on how far we'd come as believers in Christ," he wrote. "Yes, the team had reached the pinnacle of the sport, but personally, we're still the same people we've always been. It just proved that life is about so much more than football. Now, as a husband, father and, most importantly, as a Christian, I can see the Super Bowl Champion label with a greater perspective. I know it's an opportunity to share the most important truth of life: the gospel of the Lord and Savior, Jesus Christ."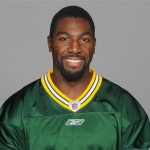 Green Bay entered the 2011 season with much higher expectations and the team has certainly lived up to the hype. The Packers went 13-0 before a shocking 19-14 loss at Kansas City. Going into the final game of the regular season, Rodgers had passed for 4,643 yards and 45 touchdowns while Nelson was having a career season with 59 receptions for 1,101 yards and 12 touchdowns. Jennings (who compiled 67 catches for 949 yards and nine touchdowns) suffered a sprained MCL late in the season and was expected to return in time for the playoffs.
#2 Trevor Bayne wins the Daytona 500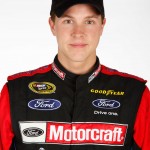 No one saw it coming, especially Trevor Bayne. On the day after his 20th birthday, Bayne pulled off one of the greatest upset victories in NASCAR history with a final lap win at the Daytona 500. After just his second career Sprint Cup start, Bayne was thrust into the national spotlight where his steadfast Christian faith shone through.
"If I was doing this not for a purpose but just to race, then this year, I would've been a disaster," Bayne said. "But when you have a purpose to work for something…it changes your whole perspective."
Click on these links to read more about Bayne from the Inspiring Athletes archives:
A conversation with Daytona 500 winner Trevor Bayne
Trevor Bayne talks about his wild year
Trevor Bayne wins first Nationwide Series race
#1 Tim Tebow generates controversy by winning, praising God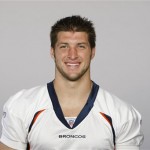 Was there any doubt which athlete would top 2011's list of biggest Christian Sports Stories? From the hypersensitive criticism to the overbearing praise (not to mention the creation of that international sensation we all love called "Tebowing"), Denver Broncos quarterback Tim Tebow became a lightning rod for discussions on religion, football mechanics and a renewed emphasis on the value of athletes as role models.
Up until now, Inspiring Athletes hasn't commented on the phenomenon for a couple of reasons: 1) Not much has been left unsaid during the oversaturated conversation, and 2) It's been too much fun sitting back and enjoying the crazy fourth-quarter comebacks along with the broadcast media and Internet blowups that inevitably ensue.
While no one knows for sure how long the football part of this story will last, one thing is for certain. Tebow's impact on the "faith and sports" debate won't be going away any time soon.
Although I've never personally interviewed Tebow, he did answer some questions via email back in 2007 (as a member of the Florida Gators) for an FCA book I was working on at the time called Serving. Looking back at his responses, it's amazing how his mild-mannered tone and selfless devotion to family and praise for their role in his life is so similar to the way he speaks over four years later.
"I am fortunate to have family members, coaches and teammates around who can help me stay focused on the right things for me to be successful," Tebow said. "Seeing how my parents have raised us and provided everything we can possibly need is a comforting feeling. I have been so blessed to have an amazing support group and knowing how passionate they are about God and their children has inspired me."
Check out the other stories selected for the 2011 Top 30 list by clicking the links below:
Check out stories #11-20 from this Top 30 list by clicking HERE!
Check out stories #21-30 from this Top 30 list by clicking HERE!