Click "Like" to share this with your friends!
As soon as the belated NBA season finally starts on Christmas Day, it will also be the official start of John Salmons' 10th season. Salmons has been well traveled, spending time in Philadelphia, Chicago, Milwaukee and now back in Sacramento where he played from 2006 to 2009.
But no matter where Salmons lands, the committed family man has a few key things in mind–stay on the right track, set a good example for his children and do both of those things by following the Holy Spirit's lead. Here's what he had to say about those personal goals plus more about his upbringing in Philadelphia and his spiritual journey:
Chad Bonham: Tell me about growing up in Philadelphia.
John Salmons: Philly's a tough town. You can be really tested growing up in Philly. It helped me deal with adversity and some of the other things you deal with in the NBA. It makes you a tougher person.
Bonham: How did you become a Christian?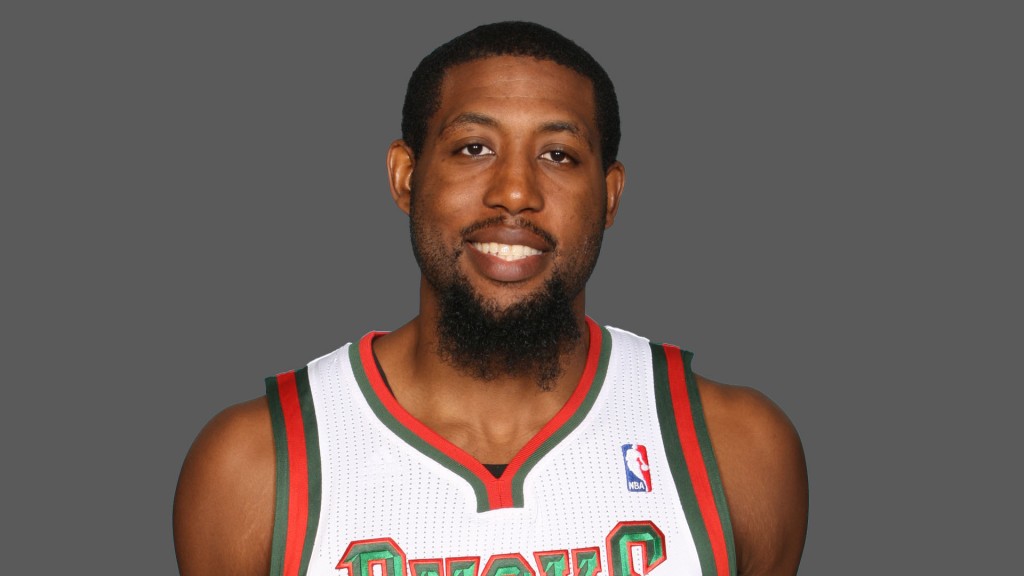 Salmons: For whatever reason, I always felt a connection in my spiritual life. In high school, I went to church. I read my Bible. I didn't always understand what I was reading. But when I got to college, our team chaplain helped me with my growth the most. Those four years, I became not necessarily a mature Christian but I got to a point where I knew who I was. Being in Miami, there were a lot of temptations, so it was a great testimony.
Bonham: How important was it as a young player in Philadelphia for you to have spiritual support from teammates like Kyle Korver, Kevin Ollie and Monty Williams?
Salmons: Having those guys around was big. I went through a lot of adversity early in my career. Those guys helped me keep my faith. It would have been easy to turn my back on God. But they were right there with me. They helped me stay focused and they helped me mature as Christian.
Bonham: How do you stay spiritually grounded?
Salmons: I try to be led by the Holy Spirit and remember who I am in Christ. I know that I'm here because of God. It's about keeping that first, keeping God first. With our schedule, it's hard for us to get to church on Sundays. As many games as we have, 15 minutes isn't a lot, but chapel helps us stay focused on what's really important.
Bonham: How does having two children inspire you to maintain your Christian witness?
Salmons: It's the same thing on and off the court when it comes to my kids. I feel like the most important thing is growing them up in Christ. That's the most important thing I can do as a parent. I need to be an example on and off the court. I just try to live the right way the best I can. I make plenty of mistakes but I just try to do the best I can and be a great example for my kids.
Bonham: Is it difficult to balance family with the rigors of NBA travel?
Salmons: It's not easy at all, but that's just life. I try to leave it in Christ's hands and trust that He knows the situation. He knows the position I'm in. He wouldn't have put me in this position if I couldn't handle it. That's what keeps me going, knowing that He's right there. I can call on Him whenever.
Bonham: Is all the talk about the vast temptations that accompany the NBA lifestyle overhyped or is it fairly accurate?
Salmons: It's not overhyped. The hype is true. It's just something you've got to deal with. For me, I just don't put myself in those situations and try to stay away from it.
Bonham: Does playing under a sizeable contract put more pressure on you to perform at a high level?
Salmons: I don't think its pressure. For me, it's always Christ first and playing the right way for Christ. If I do that, everything else will take care of itself. When I stay focused on that, there's no pressure to worry about.
Bonham: What spiritual truth do you rely on daily?
Salmons: Keeping God first. If you do that, if you just focus on God and keeping Him first, then everything else will just take care of itself. Do everything for Him.