Click "Like" to share this with your friends!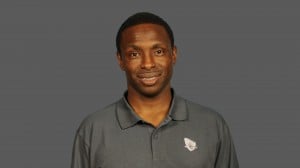 In his days as an NBA point guard, Avery Johnson became known as "The Little General" due to his ability to take charge on the court and his pinpoint passing skills that often led to easy layups and dunks for San Antonio Spurs teammate "The Admiral" David Robinson.
So when Johnson entered the coaching ranks as an assistant in Dallas, it was no surprise that the fiery man of faith ended up as the top dog when head coach Don Nelson retired for health reasons. After leading the Mavericks to the NBA playoffs that season, he was even more successful in 2005-06 with a run to the NBA Finals and the NBA Coach of the Year honors.
But after a disappointing first round loss in the 2008 playoffs, Johnson was unceremoniously relieved of his duties. Two years later, however, he left his post as an ESPN analyst and reentered the coaching profession by taking the helm in New Jersey.
In this Inspiring Athletes interview with the Nets head coach, we hear about his faith journey, how he developed his impressive passing skills, why he loves coaching and how he keeps his family a top priority in his life:
Chad Bonham: Tell me about your faith upbringing and how you became a Christian.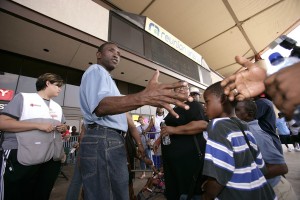 Avery Johnson: Growing up in New Orleans, my mom and dad were churchgoers. I would go to church with them. Also, I was going to a Catholic school so I had a fascination with the Catholic Church mainly because, in my mind, (their services) didn't take as long. I was bouncing in between my mom's Baptist church, which was called Second Zion Baptist, and going to a Catholic Church. In 1989 at Greater Saint Steven Full Gospel Church, I gave my life to Christ. That's pretty much where it all started for me. I was 23 years old at the time, right after my first year in the NBA. The pastor preached a message about being fully committed. That pretty much was me. I wasn't fully committed. I was kind of in and out all of the time. So I just wanted to make a commitment. It seemed like that was my day. That was the message for me and I went ahead and made that commitment. That's been my whole lifestyle. I've always been a man of commitment whether it was academically or professionally. But spiritually I wasn't committed. I was talking the talk and I just wanted to make that commitment. It also made the commitment in other areas of my life stronger.
Bonham: How did you become such a great passer?
Johnson: I used to watch Tiny Nate Archibald and Pistol Pete Maravich. I just loved passing the ball. I loved making my teammates better because everybody wanted to score. Then I figured if I was ever going to have a chance in the NBA, I really wanted to do something better than 95% of the people in the country. I was always on passing. I was always thinking about making the next pass. That's what I studied. I studied people that passed the ball. There was no pass I felt like I couldn't get through. I practiced passing. Very few people these days even practice passing.
Bonham: What was your game plan for playing professional basketball?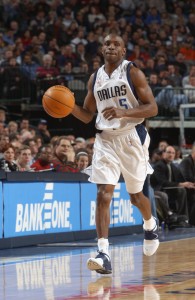 Johnson: I thought I would make it (to the NBA). I believed that I would make it. But I had a Plan B. I was going to get my Master's degree at Tulane University had it not worked out. I think the pressure of making it wasn't on me as great as some other players that had no other options. I was going to do something special in life and I wanted to play in the NBA. I had a backup plan but I went full speed ahead with my Plan A.
Bonham: I've always been amazed at how you stayed relatively injury-free despite playing so many years in the league. How did you pull that off?
Johnson: I was really fortunate. I don't believe in luck so I was really fortunate. God really blessed me in terms of my health. I never had a surgery or anything like that. I was really healthy. But I tried to do my part in terms of preparation, in terms of perseverance. I tried to do my part to make sure that I was always ready to play and try to stay ahead of the game. I tried to beat people with my mind. I wasn't the biggest or the one that jumped the highest, but I had a real high basketball IQ and I knew it. I didn't brag on it, but I saw things happen on the court before they actually happened. I was a student of game and tried to prepare and be professional and have a good attitude. All of those things helped me have a long career.
Bonham: What do you appreciate most about your experience playing on the 1999 NBA Championship Team?
Johnson: It was very special, especially for David (Robinson). He took a lot of criticism for some of things he did. We shared a lot of the same values and we were uncompromising on them. We didn't put guys in uncomfortable positions, but there were certain things that had to happen. I'm not only glad (David) won one with me but another one in his last season.
Bonham: What led you to pursue a coaching career?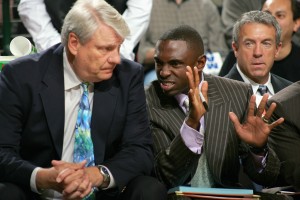 Johnson: I'm passionate about coaching and being able to mentor young men in a lot of different ways. I think it's good to be able to do what you love to do. It's been in me since the beginning. I was telling my college coach what to do and he trusted me. When I got into the NBA, I started having conversations with coaches. (Coach Gregg) Popp(avich) brought a lot out in me. Coach (Don) Nelson gave me an incredible opportunity to spend some time with him and he molded me but at the same time allowed me to be myself.
Bonham: During the 2004-05, you knew you were going to take over for Coach Nelson who was having health issues and was about to retire. The year before, you filled in as head coach for 15 games, but how did it feel when it was finally your time to lead the team?
Johnson: I was a little nervous because it was the real deal. It was going on my record now. I think that after the ball was tipped up, I reminded myself that I'd been here before. I'm really comfortable in a stressful, leadership position. I need this job. I need to do this. This fits my personality. This is the best thing for me, short of playing.
Bonham: In general, are former players inherently better coaches?
Johnson: There are a lot of things that make players really good coaches. Whether you've played in the NBA or not, there are certain things you have to master and be really good at. They just have to be gifted in these areas. You've got to be competent. These guys know when you're competent or not. It only goes so far that you're Avery Johnson or Larry Bird or Pat Riley. Secondly, you've got to be able to communicate. You can have a picture in your mind on how to score but if you can't communicate it, if you can't teach it, what good is it? You've got to be brutally honest and be a man of strong character and then you've got to have class. They've got to respect you. But sometimes that can be overrated. Every era of coaches has their own set of problems and challenges. Today's player is different, but some things (about them) are better than they were in the past. I don't think (coaching today's players) is any tougher. I think we're a little too hard on the current day player because he's different.
Bonham: How does your faith impact the way you coach?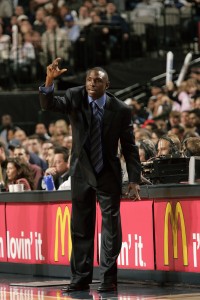 Johnson: My standards are so high because of who I serve but it doesn't put any water on my fire for winning. I'm still an intense person. You can be intense and saved. You can compete and still be saved. You can challenge a guy and still be saved. There was nothing soft about me as a player and there isn't anything soft about me as a coach. You want to be a man of integrity and you want the players to know that you care about them. Whether or not they still like you or not is a whole other deal. Players will run through a wall for you if they think you care. I want them to feel that they are better prepared to win on and off the court because of their time with me. I just want to help people become winners. That's what I'm about. I'm about winning.
Bonham: How difficult is it to balance your high-pressure job with the responsibility of being a husband and a father?
Johnson: People really don't care, in some ways, that you have a family. With a high profile job like I have, they just want you to win basketball games. You can do that and still keep your family together. I try the best I can to be at the basketball practices or tennis practices or recitals. But when I'm not there, my wife does a great job taking care of the kids. In my first year at Dallas, we were 0-2 against the Rockets (in the playoffs) and, my (then 11-year old) son Avery Jr., said, "You know daddy, you're still the best coach in the NBA." I was like, "But I haven't won a playoff game yet." And he said, "That's okay. You're still my daddy." That makes you feel good.