Click "Like" to share this with your friends!
WRITER'S BLOCK: The Best of Inspiring Athletes (So Far)
I'm sort of an old-school writer trying to survive in the age of social media and fluid technological advancement. The social media thing is especially perplexing to those of us who were taught never to put yourself in the story. Nowadays, it seems like writers are not only interjecting themselves into their stories, but in some cases, they're becoming the main character.
With that said (and at the risk of delving into some serious hypocrisy), I'm about to get a tad bit self indulgent and celebrate a meaningless milestone: the 100th post of Inspiring Athletes. So please pardon me for a few moments as I bring you "Writer's Block," a recap of my 15 favorite interviews that have been posted on this site: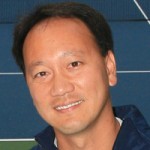 15. Michael Chang – I love tennis. Always have. I'm just as likely to watch a match-up between two high-ranked opponents as I am any NFL, MLB or NBA contest. Perhaps that's why I was excited to talk to one of my tennis heroes Michael Chang. I first spoke to him for a Fellowship of Christian Athletes book called Serving and more recently chatted with him for another FCA book called Greatest Leader Ever. Put the two concepts together and you have a pretty good description of Chang's character: servant leader.
"God had His funny ways of showing His power," Chang said about his record-breaking French Open win in 1989. "He has His funny ways of allowing the weak things of the world to shame the strong and allowing the ordinary things of the world to become extraordinary."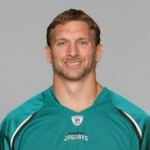 14. Aaron Kampman – This summer I talked to Jacksonville Jaguars defensive tackle Aaron Kampman about something much bigger than the NFL. He had just returned from El Salvador where he and his wife visited children they sponsor through Compassion International. Kampman also spoke eloquently of his desire to help fellow athletes gain a deeper understanding of who they are and the amazing life that awaits them after their playing days are over, that is, should they choose to follow a path of service.
"God has put us in specific places and given us specific purposes to bring Him glory so that His name may spread over the entire earth," Kampman said. "The promise that was given to Abraham (in Genesis 12) is still being lived out and filled out through us."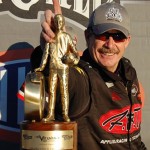 13. Mike Edwards – It's a rare opportunity to follow an athlete that you actually know on a personal level. I've been blessed to know Mike Edwards and his extended family for many years now. So it's been that much more exciting to watch his lengthy career and recent championship success as an NHRA Pro Stock driver. But even more impressive is Edwards' commitment to sharing the Christian faith through his character and integrity and his involvement with Young Life.
"In '09 when we did the banquet at the end of the season, I had to get up and speak," Edwards said. "Most of my whole talk that night was about what I stand for and the things that mean the most to me. Of course, that's the Lord Jesus. Whether (the other drivers) believe it or not, they respect us a lot and they respect what we stand for."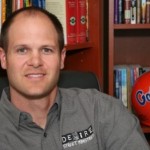 12. Danny Wuerffel – Danny Wuerffel is the anti-Favre. I don't mean that literally, of course. Still, there is a stark contrast between how Wuerffel left the game and how Brett Favre left the game (and left the game, and left the game again). Okay, I know Wuerffel was never an All-Pro quarterback. I understand that he never led his team to a Super Bowl victory. But when given a choice to keep playing (and keep collecting a paycheck), Wuerffel decided it was time to surrender to the life of service that God had been calling him to his entire life.
"Serving is one of the leadership principles that is counter-intuitive," Wuerffel said. "It's not natural. People are naturally self-absorbed and I think that it's something that has to be taught. For every generation, it's parents and leaders that have to set the example and make it an important thing."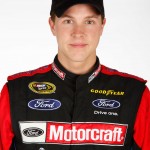 11. Trevor Bayne – When I first interviewed Trevor Bayne, he had just been picked up by Roush-Fenway just a few days after losing his ride with Michael Waltrip Racing. I was immediately impressed. Who knew that four months later Bayne would become the youngest Daytona 500 winner at the age of 20. I caught up with him briefly the following week and put the two interviews together for Inspiring Athletes.
"It is a responsibility to be who you are and not let this sport change you and not let the good runs and success or the bad runs change you," Bayne said. "You've got to be the same person all the time. The Bible talks about being firm on the rock. I try not to look like I'm on sand all the time. I try to be that same person."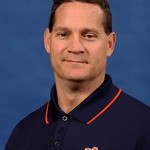 10. Gene Chizik – This summer, Gene Chizik was one of several high profile sports figures to release a book. That gave me the opportunity to speak to Auburn's defending national championship coach. Chizik's communication style is akin to those classic football icons that are famously known for coach speak. But in my interview with him, he did crack open the shell enough to let out a few shiny nuggets.
"I'm not afraid to express the importance of the faith in my life," Chizik said. "It's just that simple. Some people may like it. Some people may not. And I understand that. It's just like a football game. Some people may like the result of it and some people may not, even if you win. But again, I'm not afraid to say the things that are important in my life, and that's one of them."
9/8. Ruth Riley and Tamika Catchings – Picking between Ruth Riley and Tamika Catchings for my favorite WNBA player is akin to deciding which of my two sisters I like best. Okay, maybe that's a slight exaggeration, but truth is both of these young ladies are phenomenal both on and off the court. And whenever I've needed something for an FCA project or another writing assignment, I've always been able to count of them to bring something insightful and poignant to the conversation.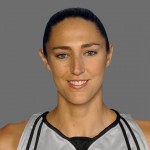 Riley is among an elite group of women that can claim NCAA, WNBA and Olympic championships. But it's away from basketball where she's truly shined. Riley has supported multiple initiatives in Africa and has been actively involved in San Antonio where she currently plays for the Silver Stars.
"If you love God, you'll obey Him," Riley once told me. "So your act of worship is service. If you're truly worshipping and loving and admiring who God is and what He's done in your life, it's going to be a natural process to serve."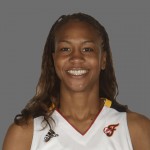 Catchings has won an NCAA title and two Olympic gold medals, and her Indiana Fever squad is favored to win the WNBA championship this year. The recently awarded WNBA MVP also touts her Catch The Stars Foundation as a way to help young people reach their goals in life. All of her endeavors are a reflection of her strongly held faith.
"I've had a lot of adversity as a basketball player," Catchings said. "I've torn my ACL. I've torn my meniscus. I've torn my Achilles. When I faced those tough times, it would have been easier to give up and said, 'Woe is me!' But I want to be loyal, loyal to myself, my family, my team and our fans. Most importantly, I want to be loyal to God. I represent Him in everything I do."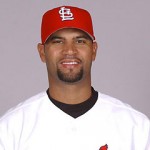 7. Albert Pujols – Sports writers commonly refer to Albert Pujols as a machine. While that analogy may work when talking about the St. Louis Cardinals first baseman's baseball savvy, it's falls short in light of one important fact: the guy has a huge heart. I was fortunate to have a lengthy conversation with Pujols in which he talked about his strong Christian faith and how it drives to him excellence on the field and compassionate serving away from the game.
"I'm here to try to serve God and to try to honor Him and not get caught up in distractions," Pujols said. "Am I perfect? No. Nobodies perfect. Jesus Christ was the only one that was perfect. I just make sure that I stay focused and that whatever I do is to honor God."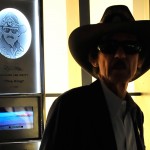 6. Richard Petty – Conversing with an icon can be intimidating. Conversing with an icon face to face? Even more so. Conversing with an icon on his motor coach immediately after watching said icon give an employee a verbal kick in the pants? Let's just say my interview with NASCAR legend Richard Petty (that also included his son Kyle) was a tad daunting. The anxiety, however, was slowly peeled away by Petty's friendly smile and his humble responses to my questions.
"When you get up in the morning, (you ask), "Can I do a little better than I did yesterday?" Petty said. "That's the challenge of not just staying the same."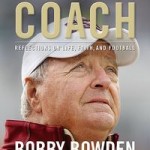 5. Bobby Bowden – I don't generally liked being called, "boy," but when the person using that Southern vernacular is legendary college football coach Bobby Bowden, I don't tend to mind as much. Bowden is an American original who wears his faith on his sleeve and isn't afraid to speak his mind. When talking to the retired Florida State coach for an FCA book called Greatest Coach Ever, Bowden also talked about the benefits of adversity.
"People that are brilliant and successful, we think they've just always been that way," Bowden said. "That's not the case. Most of them have had some tough adversity in their life."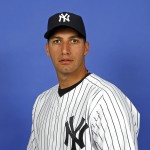 4. Andy Pettitte – He might be one of the winningest post-season pitchers in MLB history, but it's his character and strong faith that make Andy Pettitte stand out. Now retired, the five-time World Series champion is happy to have more time with his family but is still committed to the same principles he adhered to as the New York Yankees star pitcher.
"It wasn't just my job to pitch," Pettitte said. "It was my job to build relationships with the other players. You've got to have camaraderie or togetherness on a baseball team if you want to win. Whenever someone has the ability to impact people's lives, I think that's one of the greatest things that God gives us as individuals."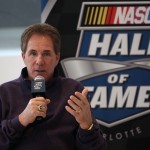 3. Darrell Waltrip – When I stepped up into the entrance of Darrell Waltrip's motor coach, the first words I heard were "take off your shoes." Waltrip had barely glanced my way from underneath his newspaper, but he instinctively knew to ask that I do my part to keep his home away from home as clean as it can possibly be while parked in the middle of a race track. The awkward moment passed quickly and the next 30 minutes made for some entertaining conversation. Known just as much these days for his Fox Sports and Speed Channel commentary, the Hall of Fame driver is partly responsible for the development of one of professional sports' most successful ministry programs, Motor Racing Outreach.
"At some point, we've all realized there's a lot more in life than just winning races," Waltrip said. "I hear that a lot. As I was becoming successful, I'd listen to other athletes and they'd say, 'Well I had it all, but there was something missing.' There's always that, 'There's something missing.' It's that void you have in your life when you don't know the Lord."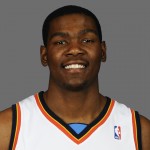 2. Kevin Durant – There are two reasons why the Durant interview is ranked so high on my list. 1) Kevin Durant is one of the biggest stars in the NBA and 2) the story behind the interview is pretty funny. At a preseason game in Tulsa, the media were being held back from pregame interviews. They opened the Memphis Grizzlies locker room first and the local guys shot in there to get an interview with Oklahoma State alum Tony Allen. I kept waiting outside.
I finally asked again about the Thunder locker room and was told I should go check it out. To my surprise, it was open and available for media. I walked in and saw about six players hanging out–including Kevin Durant who was all by himself. I walked up to Durant and had a seven or eight minute conversation with no other media in site. The guy was super friendly and answered questions about his faith that have (to my knowledge) rarely been asked before.
"I've just got to be thankful to the Lord for what the gifts He's given me," Durant said. "My gift back to Him is to always be humble and to always try to work as hard as I can."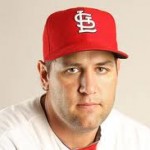 1. Lance Berkman – I would enjoy listing Lance Berkman has my favorite IA post a lot more if he were still a member of my beloved (but currently hapless) Houston Astros. Team loyalty aside, Berkman is one of the most well-spoken and thoughtful Christian athletes I've ever had the privilege of interviewing. Now with the St. Louis Cardinals, this MLB All-Star is equal parts hitting machine and legit Bible scholar.
"The thing about the Bible that's amazing to me and still brings me a sense of awe is how well the principles work when applied to your daily walk. People say faith is blind, but when you put your faith into practice, you start to understand that it's not. God doesn't expect you to abandon reason."
************************************************************************************
And thus concludes this first edition of "Writer's Block."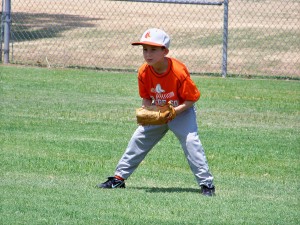 On a side note, today's 100th blog post coincidentally happens to be my oldest son Lance's eighth birthday. He loves NASCAR, golf, college football and everything in between. I'm going to break my anti-indulgence rule again with this picture of Lance playing in his first season of baseball earlier this summer. I can neither confirm nor deny that he is named after (or that his name is inspired by) the athlete featured in this list's #1 spot.
I truly appreciate your support thus far and would greatly appreciate your continued patronage as Inspiring Athletes features even more high profile athletes in the coming weeks including PGA golfers Jonathan Byrd, Stewart Cink, Ben Crane and Webb Simpson, NHL star Mike Fisher, USA women's soccer player Tobin Heath, NASCAR legend Morgan Shepherd, and NFL Pro Bowl center Casey Weigmann.