Click "Like" to share with friends!
On June 30, 2011, New York Yankees first baseman Mark Teixeira joined an elite group by hitting his 300th career home run in a 5-0 victory against the Milwaukee Brewers. Only 130 other MLB players have done so and only 19 current athletes have more home runs than Teixeira.
But there's much more to Teixeira than gaudy stats and eye-popping swings of the bat. He's loves God and wants people to know about his personal relationship with Christ. Here's an interview I conducted with Teixeira that originally appeared in Fellowship of Christian Athletes' magazine Sharing The Victory:

Bonham: What would you say has been a defining moment in your faith walk?
Teixeira: You can never completely get it—being a Christian—but I think I really got it when my first son was born in 2006. I just realized the love that God has for all of us. It was seeing my son born and knowing the unconditional love that I have for him. I also read The Shack recently. That book opened my eyes even more to how much God loves us. It was very powerful. It changes your life.
Bonham: How has your relationship with God impacted your career to this point?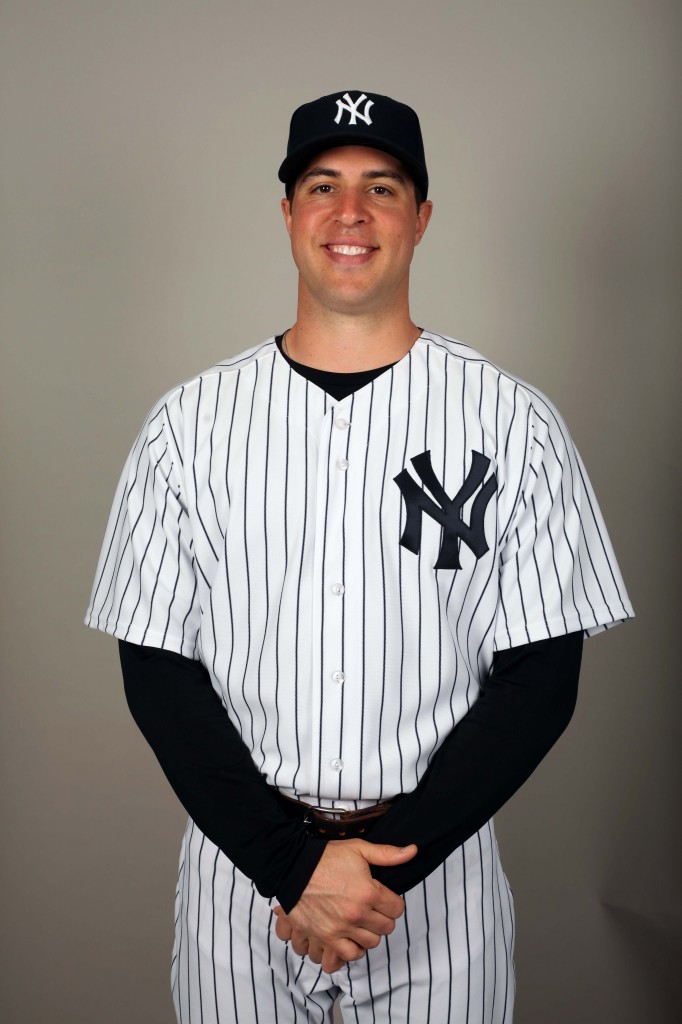 Teixeira: Baseball is a game of failure. There are plenty of opportunities to be down, or to feel sorry for yourself, or to be upset at somebody or upset at yourself. One thing that I've realized is that you're never going to be 100 percent successful. You're always going to be let down. When you have God in your life and you follow Christ, you're never going to be let down. Every time that you fail, He's there to pick you right back up. Every time you think the world's going to end because you had a couple of bad games, God's there to remind you that's not what it's all about.
Bonham: What are some biblical principles that define you?
Teixeira: Our deeds don't make us righteous. Our deeds don't make us worthy to be in God's presence or to be in His Kingdom. God made that decision already. God's righteousness is given to us. His grace is given to us as a gift. No matter what I do on the baseball field, no matter how hard I try to be a good player, no matter how hard I try to be a good father or a good husband, I can never do enough. I can never be perfect in this world. But God's there to tell me that it's not what you do, it's whom you believe in and it's Him loving me. That's very important to me because this game can be tough and life can be tough.
Bonham: Do you feel like you have a responsibility to share your faith with others?
Teixeira: I have a huge responsibility. I have a forum to be a good example. Hopefully people will see me and say, "That's a man who lives for Christ" and "That's a man who's doing the right thing." Every day I have forum—the media, the fans, my other teammates—and I have a responsibility to help prepare this world for the coming of Christ. If I can be a good person and help a few non-believers or even help people that are believers but need a little help along the way, I think that's a job that I take very seriously.
Bonham: What predominant message do you try to share with young athletes?
Teixeira: Christ doesn't keep score. It's not about what you do here. It's about the person you are. It's about your faith. That's one thing that I'd like for young kids or anybody to know. We can't be perfect all the time and that's okay. In the heat of the battle, in the heat of the moment, you might say things or do things that aren't right, but at the same time, Christ forgives us. Christ will always forgive you. I hope people realize that just because of certain situations or certain things they've done doesn't mean that's it. It doesn't mean God's turned His back on us. That's a good thing that I like to tell young people or anybody no matter what their situation is. Christ is always there for us.
Bonham: How important is prayer in your daily life?
Teixeira: Every time I pray, I ask for forgiveness. I'm a sinner. I sin every single day. But I do know that God loves me. I do know that God forgives me. It helps me in my every day life because there's nothing anyone can do to me that I can't forgive them for.
Bonham: How does that realization of God's forgiveness impact other areas of your life?
Teixeira: God has forgiven everything that I've ever done. If someone does something to hurt my family or me, I can always forgive them. It keeps hate and anger out of my heart.
Bonham: As a Christian athlete and family man, what helps you keep your priorities straight during the hectic season?
Teixeira: I don't play baseball first. I put Christ first in my life. I put my family behind Him and I put baseball down the line. I obviously want to succeed. I want to do well. I want to perform. But at the same time, I'm at peace that no matter what happens on this earth, the more important part is being a Christian, and being in the Kingdom of Heaven when it's all said and done.
Bonham: What kind of commitment should the Christian athlete have to excellence?
Teixeira: Just because you're a Christian doesn't mean you don't run hard or you don't play hard or you don't want to succeed. What I would tell fans or other players is that I think that it makes me a better player because I have a relationship with Christ. It allows me to handle situations better. It allows me to treat people better and it allows me to have a better mental attitude towards baseball. I'm not going to kill myself when I don't get a hit, but because of that I'm going to be a better player. When you put too much pressure on yourself, it's harder to play.
Bonham: At the end of the day, how much of your identity is wrapped up in baseball versus your faith in Christ?
Teixeira: If you are searching for your purpose in life then you're never going to be satisfied. This life will never satisfy you. You'll never be happy and you'll never be content. The only really contentment or true happiness is with Christ.