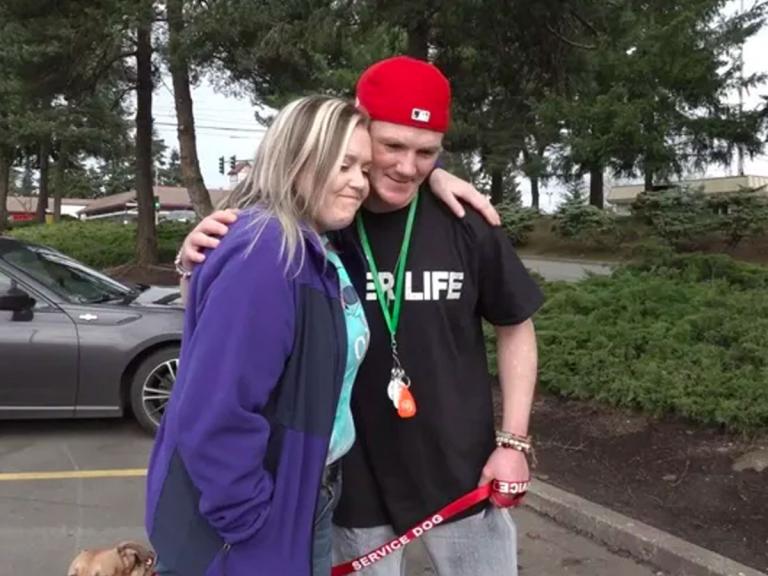 Shortly after pulling into a grocery store parking lot, a man looking for drugs approached Tyson Tungate. As the man stumbled across the pavement, Tungate said, "I'm clean and sober, bro. He also encouraged a woman as she piled trash bags and blankets into a shopping cart, saying, "You can do it too."
Weeks earlier, in the same lot, a gathering spot for drug addicts, dealers, and the homeless, Tungate's sister found him. He only weighed 115 pounds, shivering under layers of hoodies and rocking side to side as she tried to talk to him. 33-year-old Tungate said, "I was a walking skeleton. It was shocking that I was like that, and I didn't think anything was wrong with me."
Now, Tungate is 60 days sober, traversing the recovery system in Washington state as the homeless and addiction crises unfold in plain sight. Tungate and his half-sister Jacquelin Hernandez lived separately after her mother left their father. Hernandez told Fox News, "My mom's side of the family are all Christians. They're all sober, and everybody kind of stayed together with no dysfunction. And my dad's side was the opposite. It was all dysfunctional alcoholics, drug addicts."
As a child, Tungate called the local bar whenever he wanted to talk to his dad. He started smoking weed in high school, a habit that soon evolved into abusing OxyContin and heroin. Sitting in the living room of a clean and sober home, he recalled, "The needle took me. I was stubborn and didn't think I had a problem. I thought I could hide it. And I hid it pretty well for some time until I started getting track marks."
Tungate didn't become homeless until his mother kicked his older brother out of the home. He said his brother would steal money and pills from her, and it didn't feel right without him at home, so he left with his brother. Unfortunately, Tungate's mother died of an overdose a few years later, so he spent his 20s in and out of jail.
Tungate says he was a good drug addict, ensuring his feet stayed frostbite and infection free so he could walk to his next fix. He carried 12 blankets in a shopping cart to give 11 away to others struggling to stay warm. Tungate also earned more money panhandling for a few hours than at a 9-to-5 job. Tungate estimates he's witnessed more than 100 overdoses during his years on the streets, including about 20 that were fatal.
But late last year, Hernandez heard her brother was hanging out around a nearby superstore. She'd had limited contact with him since the birth of her son about 12 years previously. "I just didn't understand why nobody was going out there and saying anything to my brother," she said. "He's our family."
She drove to the store, found her brother, and asked him if he wanted to get clean. The answer to that question for his entire adult life had been "no." But now, fearing every high could be his last, he said "yes." Tungate said, "Family is power. I believe that God sent my sister to save me. She's like my guardian angel."
Hernandez' neighbor, a recovering addict who had previously been homeless, put her in contact with a man who helps people get into treatment. Tungate went to detox, then a 28-day residential treatment program. He regained 60 pounds, his mental clarity and his smile. These days, Tungate is excited to get his life back, hoping to buy a car and house and start a family. He also wants to become a counselor to help others get clean.