I have a love/hate relationship with change. If things stay too stagnant for too long, I get terribly bored. When too many things change all at once, I find myself desperately seeking comfort.
Recently, my life has seen a lot of change, and it's mostly been positive. I am genuinely happy about it all. Yet, I found myself building a fort out of my living room furniture in silly efforts to feel like I'm 10 years old again. When I was still using the fort days later, I knew, perhaps, I was feeling a bit unsettled.
Have you felt that way? Like your life is a carousel that's spinning and you just want to get off? Believe it or not, change is good for you. Here are a few reasons why.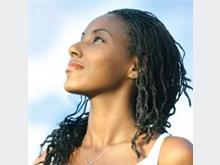 1). Changes makes you flexible. Being stubborn and resistant to new things will make a normally stressing situation even more so. Change helps you be fluid and go with the flow.
2). Change makes you smarter. If things never changed, you'd never learn anything new. And every time you learn a new skill — even if it's just how to adapt — you are that much smarter than you were yesterday.
3). Change reminds us that anything is possible. It's easy to think that anything that's stuck will always be that way (i.e., the career that won't lift off the ground or the marriage that's coasting on neutral). But when you see things change, whether it's in your life or some one else's, it's encouragement to know that nothing stays the same forever.
There's more reasons that change is good. Check out these Beliefnet features:
Inspiring Quotes on Embracing Change