Ooh la la. These images from the Orange Festival in France will lift your spirits!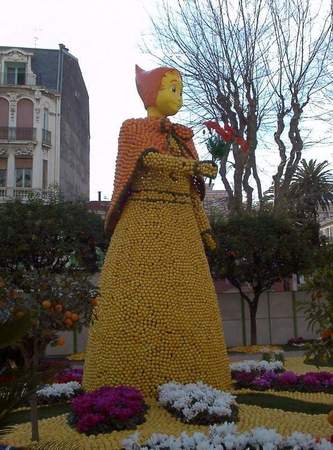 And they may just make you thirst for a glass of orange juice with a twist of lemon.
Although they are circulating around the internet as "Orange Festival in the Netherlands" these are images from "Festival Citrusov from South France."
Festival Citrusov translates to Orange Festival.
The French grow citrus in that part of the world and here is how they display and celebrate it.
These elaborate designs–of people, houses, animals and even religious symbols–capture the essence of life, if built with oranges and a base of lemons.
Studies show that oranges can lite your spirits. And lemons too!
So, why not slice open an orange and eat it as you enjoy these images.