We have said goodbye to 2021, but it's time to take a moment and reflect on the celebrities we lost — the actors, icons, athletes, musicians and other famous legends that have inspired us throughout their lifetime.
This list includes the famous faces we've seen on our TV screens for decades and those who only became famous in recent years. Some passed away due to natural causes, and some were just taken way too soon.
Here are some of the biggest stars we lost in 2021.
Siegfried Fischbacher 1939- 2021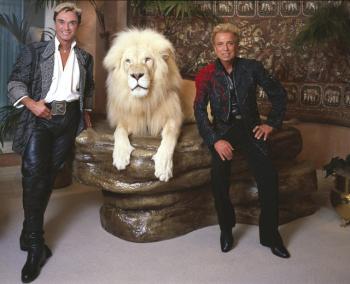 WikicommonsSiegfried was the other half of the famous duo, Siegfried & Roy, the famous magicians who captivated audiences in Vegas for years, passed away January 13th. Fischbacher succumbed to his pancreatic cancer and passed away in his sleep at home at 81 years old.
Larry King 1933-2021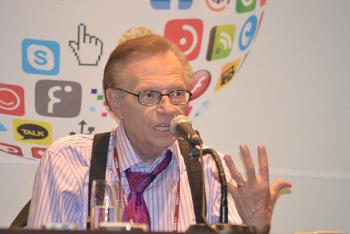 The famous tv show and radio show host died on January 23rd at the age of 87 at Cedars-Sinai Medical Center in Los Angeles from Sepsis. King had been admitted to Cedars Hospital just a few weeks prior for developing COVID-19 but had recovered from it. King dominated the waves and television, captivating audiences with over 50,000 interviews during his career. His legacy will continue to be cherished for generations to come.
Cloris Leachman 1926-2021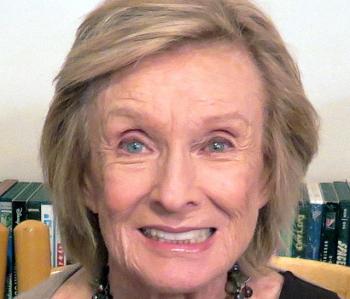 Cloris Leachman is a pop culture icon. The Hollywood actress won eight Primetime Emmy Awards, an Academy Award, a Golden Globe Award, a Daytime Emmy Award, and a British Academy Film Award making her the most nominated actress in Hollywood's award history. She has appeared in more than 50 films and television shows in her career. She has also starred in several Broadway productions. Cloris passed away on January 27th at the age of 94 in her sleep. It was reported that COVID-19 was the contributing factor in her death.
Cicely Tyson 1924 – 2021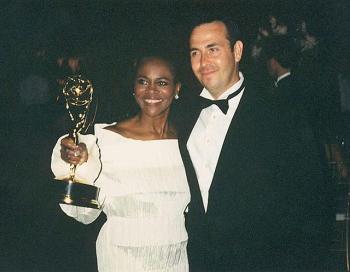 Cicely Tyson had an impressive career that spanned over seven decades. She was a Tony Award-winning actress, and her film credits included "The Autobiography of Miss Jane Pittman" (1974), "Sounder" (1972) and "The Help'" (2011). Tyson was born in the Bronx, New York City, to immigrants from the West Indies. Cicely passed away on January 28th at 96 due to natural causes. The legendary actress was a trailblazer for African-American women in the entertainment industry.
Dustin Diamond 1977 – 2021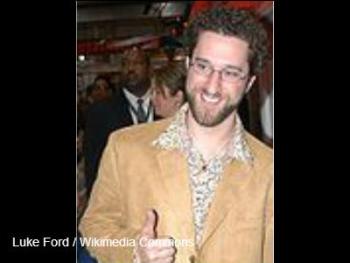 Luke Ford/Wikimedia
Dustin Diamond is more notably known for playing Screech on the 90's sitcom "Saved By The Bell." He was in the industry for over 25 years and did voice-over work and acting. Dustin was diagnosed with stage 4 small cell carcinoma, more commonly known as lung cancer. After his passing, Dustin's manager released a statement saying the actor passed quickly and did not suffer in the end. He was just 44 years old.
Christopher Plummer 1929 – 2021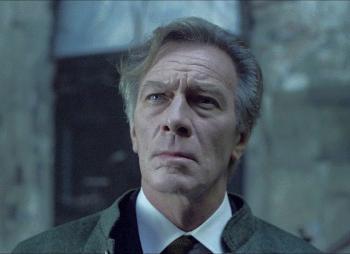 Christopher Plummer had a successful run in Hollywood for seven decades and won numerous awards. The veteran actor was known for his roles in "The Sound of Music", "The Girl With the Dragon Tattoo" and a series of films with Kirk Douglas. Plummer passed away on February 5th at 91. The actor had suffered a fall just a few weeks prior that resulted in a head injury.
Rush Limbaugh 1951 – 2021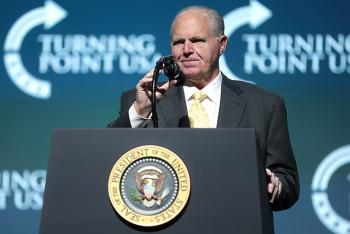 Rush Limbaugh was a conservative talk show host who ran a syndicated television show. He was very popular with the conservative base of the Republican Party and had an audience of millions. He was a good friend of the Bush family and was very supportive of George W. Bush during his presidential campaign. He was also a strong supporter of the war in Iraq, which he believed would be a "cakewalk." Rush passed away on February 17th at 70. His wife said his death was likely due to complications from his lung cancer.
Beverly Cleary 1916 – 2021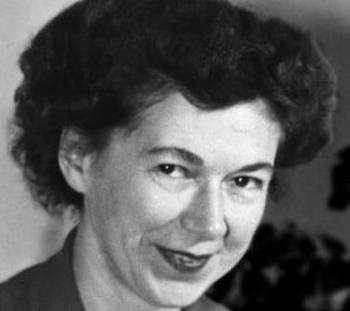 Beverly Cleary was a beloved author and one of the most prolific children's book writers of all time. She was born in McMinnville, Oregon, on April 12, 1916. She worked as a teacher before becoming a famous author. She wrote over 40 books that have sold over 91 million copies, including the Ramona and Henry Huggins. She passed away on March 25, likely due to natural causes, as no official reason was released. She was 104.
Prince Phillip Duke of Edinburgh 1921 – 2021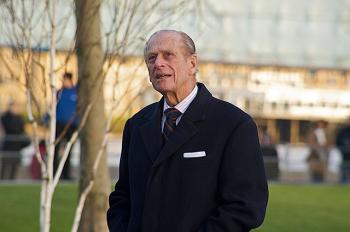 Prince Philip, the Duke of Edinburgh, was born on June 10th, 1921. He is the husband of Queen Elizabeth II and father to Prince Charles, Prince Andrew and Princess Anne. Philip was born in Corfu, Greece, Prince Andrew of Greece and Princess Alice of Battenburg. Prince Philip was 99 when he passed on April 9th due to natural causes.
DMX 1970 – 2021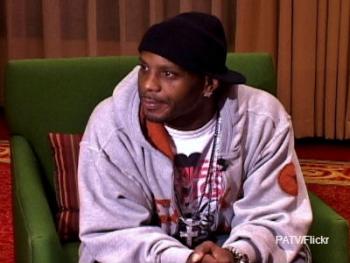 Fans of DMX around the world were shocked to hear of his death on April 9th. The rapper was admitted to White Plains Hospital after suffering a heart attack. A drug overdose allegedly caused it. DMX, or Earl Simmons, remained on life support for the next few days but did not recover and lost all organ functionality. He was 50 years old.
Biz Markie 1964 – 2021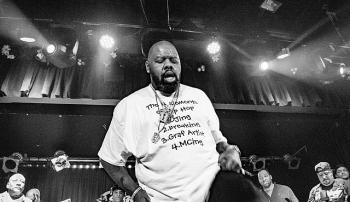 Biz Markie, the rapper famous for his 1989 hit song "Just a Friend' passed away on July 16th. The rapper's real name was Marcel Theo Hall, and he had a life-long battle with diabetes. In 2020 Marcel was hospitalized from his Type 2 diabetes complications and even suffered a stroke triggered by a diabetic coma he had slipped into. In 2021 his health deteriorated, and he passed away at the age of 57.
Norm Macdonald 1959 – 2021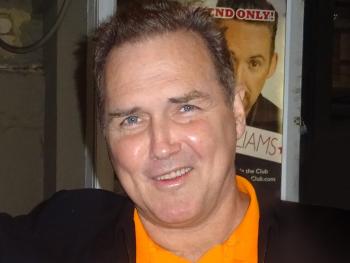 Norm Macdonald's passing was a terrible blow to the comedy world. His work on "Saturday Night Live" was always smart, insightful and hilarious. His comedy albums were the best ever recorded. And his book, "Based on a True Story," is one of the funniest books ever written. The comedian had kept his bout with cancer private from the world and those closest to him. He never wanted to be treated differently or be given pity for his diagnosis. Norm passed away on September 14th from acute leukemia at the age of 61.
Virgil Abloh 1980 – 2021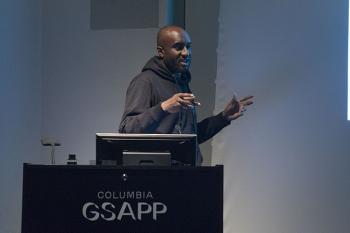 Wikicommons
Virgil Abloh was an incredibly creative mastermind in the fashion world. His unique designs and revolutionary ideas made him a legend in the fashion industry. Virgil Abloh was an American designer, DJ, and entrepreneur. He made his name in the fashion industry as a creative director for Louis Vuitton breaking boundaries and taking the high-end brand to new levels. Virgil passed away on November 28th at the young age of 41. His death was caused by cancer, specifically cardiac angiosarcoma. Virgil had kept his battle with cancer private and did not publicly reveal his diagnosis.
Betty White 1922 – 2022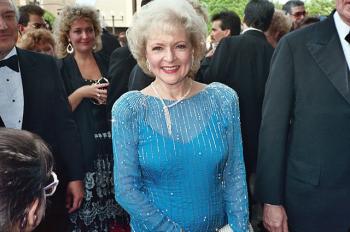 Betty White was and remains a national treasure. Her passing was like losing a grandmother to the world. She was an inspiration to us all. While we mourn her death, we can comfort that she lived a long and happy life. She lived such an inspirational life that at 99, the world still felt she passed too soon. A week before the New Year, Betty suffered a stroke that her team kept private from the world. On December 31st, the icon passed away peacefully in her sleep at home. She was just a few weeks away from celebrating her 100th birthday on January 17th.
Our hearts go out to their families and friends, and may they find comfort in cherishing all the memories they hold.