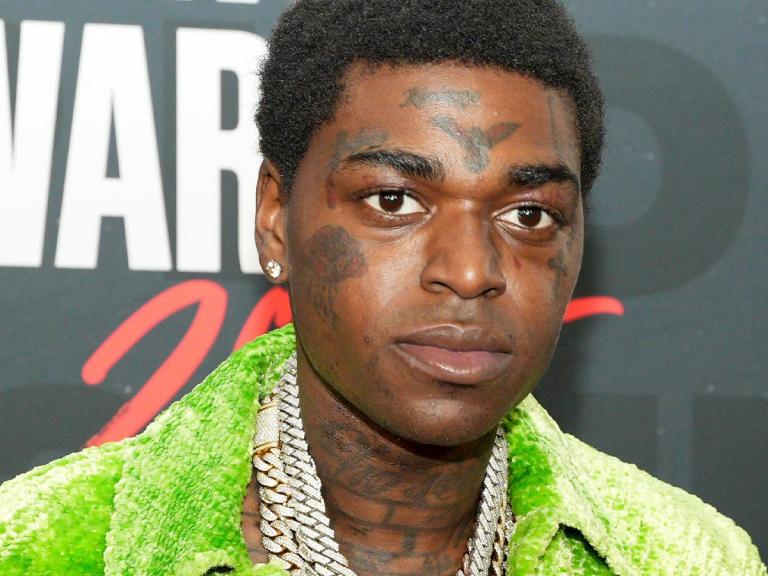 Rapper Bill Kahan Kapri, popularly recognized as "Kodak Black," recently shared that he accepted Jesus into his heart as his Lord and Savior.
This news came shortly after Christian ministers Kevin Louidor and Annia Icart prayed with the hip-hop artist at a gas station in Florida, the Christian Post reports. The two ministers both attend King Jesus Universal Ministry.
Louidor shared the powerful testimony on Facebook, expressing that God protected the two ministers in a horrific car crash shortly after they prayed with Kodak Black.
"TESTIMONY! GOD SAVES! On our way to our church King Jesus Universal Ministry with my sister in Christ Annia Icart, we went to stop by the gas station and we happen to meet a popular rapper Kodak Black and the Lord used us to minister to him and his crew, and Kodak gave his life to Jesus Christ!" Louidor said.
"Then after we was done, we started driving to church and the presence of God filled the car, and we [were] praising God and out of nowhere [I] start[ed] speaking in tongues and declare may the angel of protection be with us! And soon as I finished saying that the car lost control and we got [into] a car accident. We know the enemy is not happy of what took place because we brought a soul to kingdom so he retaliated! Victory is won! Jesus is Lord!" he shared.
Louidor also shared a video of Kapri saying the prayer, where he expressed to God, "I pray right now that you forgive me of all of my sins, and I receive your forgiveness and I believe that Jesus Christ died on the cross for my sins and He rose from the dead. I accept you, Jesus, as my Lord and my Savior. Come into my heart, clean me up. Use me for your glory. I believe that if I was to die that when I wake up, I will be in your arms. In Jesus' name, I am saved. Amen."
Before his conversion, Kapri identified as a Hebrew Israelite. He shared his personal conversion story on Instagram in a video with the caption "God vs. The Devil: Who Side You on Fa the War,"
Kapri gained recognition with his single "No Flockin." His second album Dying to Live rose to number 1 on the Billboard 200 chart in 2018. Just a year later, the artist was sentenced to four years in prison for making a false statement to purchase a firearm. He later sued the Federal Bureau of Prisons for torture and religious suppression, the Christian Post reports.
Kapri was one of 73 people granted pardons by former President Donald Trump before he left office. According to a White House statement, the Trump administration called Kapri a "prominent artist and community leader," according to a White House statement.
His pardon was also supported by other religious leaders, including Pastor Darell Scott and Rabbi Schneur Kaplan.
"Before his conviction and after reaching success as a recording artist, Kodak Black became deeply involved in numerous philanthropic efforts. In fact, he has committed to supporting a variety of charitable efforts, such as providing educational resources to students and families of fallen law enforcement officers and the underprivileged," the White House statement expressed.
"In addition to these efforts, he has paid for the notebooks of school children, provided funding and supplies to daycare centers, provided food for the hungry, and annually provides for underprivileged children during Christmas. Most recently while still incarcerated, Kodak Black donated $50,000 to David Portnoy's Barstool Fund, which provides funds to small businesses affected by the COVID-19 pandemic. Kodak Black's only request was that his donation goes toward restaurants in his hometown," the statement added.
Kapri's conversion is a prime example that prayer really does have power!