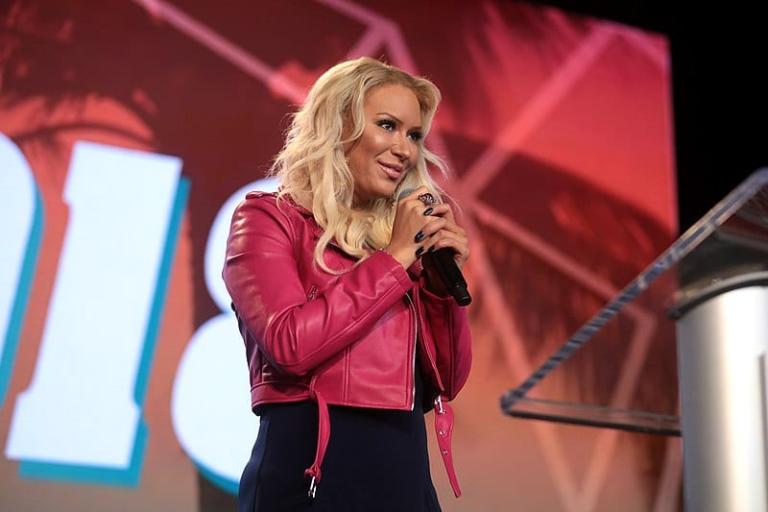 Kaya Jones, a former member of the popular pop band the Pussycat Dolls, says she's all in for "serving the Lord" after being baptized and transformed from the inside out, Faithwire reports.
"I've sung with Jagger, Britney, Fergie, Katy Perry, [and] many others," Jones wrote in a Facebook post. "Nothing [and] and no one compares to singing with Jesus."
She continued, "I'm finally now serving the Lord…It was a dream come true to be baptized by this woman who brought me to Christ through the TV."
Paula White, the spiritual adviser to former President Donald Trump, brought Jones to Christ. The televangelist pastors City of Destiny Church in Apopka, Florida.
Jones first saw White on the BET network about 20 years ago but didn't meet her face-to-face until she became Trump's spiritual adviser. In an interview with the Christian Post, she described White as "very kind, very cordial, totally spirit-filled and smiling, glowing with the radiance that is the Holy Spirit and…the peace that's within her."
Following the 2020 election, Jones was approached by White's producers after they saw some of her social media content, asking if she'd be interested in hosting a weekly podcast on White's network, Life Network for Women. Jones agreed and launched her podcast, "Messages with Kaya." Following the launch of her podcast, she began visiting the City of Destiny Church.
After going to church regularly, she began to get into the Word, and living in that, she said. It wasn't long before Jones asked about getting baptized. She wanted to "receive the purification by water with the Holy Spirit."
In Jones' interview with the Christian Post, she said her experience took her "walk with the Lord from what was already pretty strong and steady to…all in."
As her spiritual journey advanced, her family was also brought closer to God. Jones' mother returned to the church, and her boyfriend became "more immersed" in the Bible. This was a result of the change they saw in Jones. They can only attribute it to the Holy Spirit.