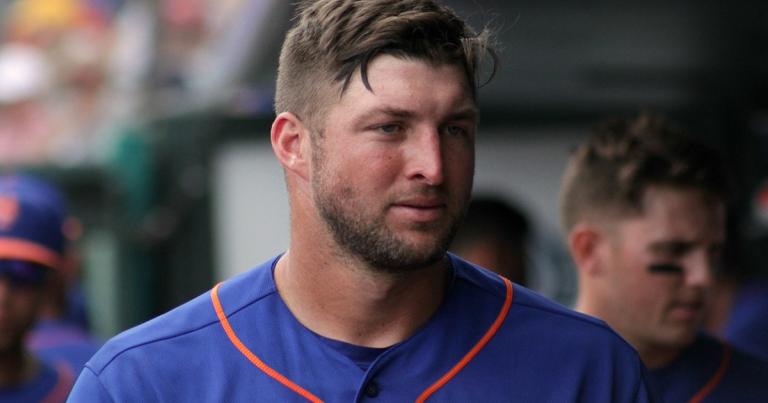 You can call Tim Tebow the comeback kid. The former quarterback and proud Christian athlete is back in the NFL, and we couldn't be happier for him.
Tebow is signing a one-year deal with the Jacksonville Jaguars to make the team as a tight end, Ian Rapoport and Tom Pelissero of the NFL Network report.
In late April, Tebow approached reps from the Jaguars to request a tight end tryout, ESPN's Adam Schefter reports. He also worked out with the team's tight ends coach Tyler Bowen in preparation.
The fact that the 33-year-old is getting another chance in the NFL at a new position is surprising. Tebow hasn't been in a game since 2012. After two unsuccessful attempts to make the New England Patriots in 2013 and the Philadelphia Eagles in 2015, many had lost hope that we would ever see him on an NFL team again. However, Tebow kept the faith.
We've seen Tebow's faith and resilience shine over the years. Many Tebow fans remember the days when he wrote Bible verses on his eye black that spoke powerfully to his faith in Jesus and his biblical values.
When things didn't work out with the NFL, Tebow chose to give baseball a try. According to the Bleacher Report, he spent three seasons in the minor leagues in the New York Mets organization.
"I loved every minute of the journey, but at this time, I feel called in other directions," Tebow said. "I never want to be partially in on anything. I always want to be 100 percent in on whatever I choose. Thank you again for everyone's support of this awesome journey in baseball, I'll always cherish my time as a Met."
One Tebow quote that always stands out is, "I don't know what my future holds, but I do know who holds my future." This message speaks perfectly to this moment.
Many have doubted Tebow, mocking him as a Christian athlete and laughing at his downfall. Yet, Tebow trusted in God with his future, and it's incredible to see where he is today.
Are you happy to see Tebow making a comeback in football? Do we need more proud Christian athletes in sports?